Today's Loving Each Day Quote
The whole process of what we call the spiritual must be very practical to this world. It must not exclude this world, nor must it exclude any form in this world; but you also don't have to participate in everything that's present.

You can be highly selective because you can say, "I paid last year," you know, "I already donated. I gave already. Now I'm ready to receive of the next level and I'll give when I get to that one. Then I will give again to receive of another one."

- John-Roger, D.S.S.
About MSIA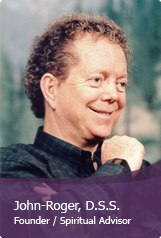 The purpose of the Movement of Spiritual Inner Awareness (MSIA) is to teach Soul Transcendence — becoming aware of yourself as a Soul and as one with God, not as a theory but as a living reality. Your Soul is who you truly are; it is more than your body, your thoughts, or your feelings. It is the highest aspect of yourself, where you and God are one.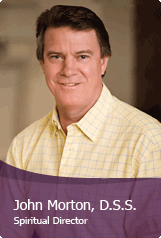 Equally important, MSIA presents an approach that focuses on how to incorporate spirituality into your everyday life in a tangible, workable way. We call it "practical spirituality."
To learn more, download our free book Journey of a Soul, to explore the nature of your true essence as Soul.
John-Roger's Challenge of the Week
Our challenge this week is to stay within the frequencies of our own consciousness and to not get caught up in other people's turmoil so that we cannot function within our own levels and fulfill our own destiny.

If you can help someone without interfering, do what you can to assist them.

But first take care of yourself so you can help them."

-John-Roger, DSS