Today's Loving Each Day Quote
Acknowledgement is one of the great keys in Soul liberation. Have no fear of any condition that you face or you don't face in your life. All is transitory in this world. You are bound to overcome every condition as is true of every Soul who has come to this world. Claim this in full as you also acknowledge yourself as one with God.

- John Morton, D.S.S.
About MSIA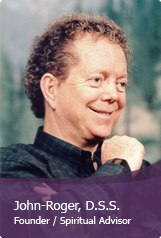 The purpose of the Movement of Spiritual Inner Awareness (MSIA) is to teach Soul Transcendence — becoming aware of yourself as a Soul and as one with God, not as a theory but as a living reality. Your Soul is who you truly are; it is more than your body, your thoughts, or your feelings. It is the highest aspect of yourself, where you and God are one.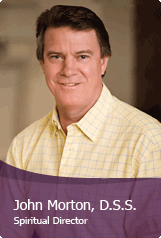 Equally important, MSIA presents an approach that focuses on how to incorporate spirituality into your everyday life in a tangible, workable way. We call it "practical spirituality."
To learn more, download our free book Journey of a Soul, to explore the nature of your true essence as Soul.
John-Roger's Challenge of the Week
The challenge for this week: don't live in other people's opinions.

If you discuss a seminar you attended with friends, five people are going to have five different opinions of what occurred. And each one is going to get uniquely, individually, that thing that they had to have. There is something for everyone in any experience.

You have to please yourself."

-John-Roger, DSS