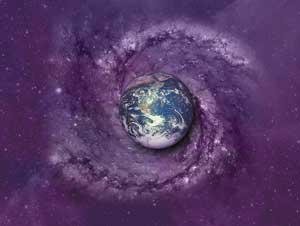 On Saturday, July 28th, our Beloved John Morton facilitated an IIWP Peacemaker Meeting live in Santa Monica.  It was also broadcast online, and what a beautiful Meeting we had!
Over 200 participants from 14 countries participated, between folks coming in person to 2101 Wilshire Blvd in Santa Monica and those tuning in worldwide via broadcast.
Participants shared their intentions toward peace, as well as their awarenesses about peace based on IIWP Founder John-Roger's  Loving Each Day for Peacemakers  book.  We were even able to see and hear participants sharing online from around the world – including students in the MSS class in Bogotá, Colombia!
Then John took us through a profound visualization on peace, and we sent love and blessings to the planet and all of its inhabitants.
From all of us at IIWP: We Love You, God Bless You, Peace, Be Still.
Love and Light,
Debbie Roth, IIWP Coordinator
peace@iiwp.org
www.iiwp.org
WATCH THE VIDEO ARCHIVE OF THE EVENT

Comments from participants:
"Thank you so much, it was a great experience for our MSS class to share with John Morton, people were excited and grateful to all."
~Ligia Marcela Chaparro, Colombia
"Thank you Debbie….that was just beautiful this evening.  I love you. God bless you. Peace. Be still."
~Grania Murray, Ireland
"Just wanted to say I very much enjoyed the Peace Makers Online event yesterday.
Thank you for working to offer this free online.  I very much appreciate all that you offer online so I can connect from Albuquerque, NM."
~Darlene Heart, New Mexico
"Being in John Morton's presence is a gift of peace in itself. He lives and breathes peace to me."
~Anne Naylor, France
"I appreciate the breathing and somehow, even though I don't get the se's yet, I do understand a lot more about a process I've been engaged in my whole life. Appreciate breathing when nothing else."
~S.R., Michigan
 "GRACIAS AMADOS HERMANOS IIWP AND MSIA, POR ESTE REGALO DE LA GRACIA A TRAVES DE NUESTRO BIENAMADO JOHN MORTON!!!! LUZ Y BENDICIONES A TODOS! "
~Cristina Rivero, Argentina
"Thank you guys for such a wonderful meeting and for getting me up front for sharing so was able to relax.  Keep up the good work!"
~Sheila Grace Harvey, England
"Yes I enjoyed it very much. You sound so beautiful Debbie and I simply love John Morton."
~Louise Davidson, Australia
"Just what I needed! I feel so uplifted! Thanks to all who made this happen!"
~Donna Cook, North Carolina
PHOTOS FROM THE MSS CLASS THAT PARTICIPATED ONLINE