I've been thinking a lot of J-R's life for a full intensive year as I have been looking through miles and life times of archival footage for the documentary, "Mystical Traveler – the Life and Times of Dr. John-Roger".  As his birthday approached that morning of September 24th 2012 in London, his 78th birthday, I discovered what J-R means to me and what he's all about to me. In one word: it's "INTEGRITY"!
J-R is Integrity! Since 1986 when I started working consciously with J-R he's shown nothing but true love to me and gave me the tools through MSIA on how to create, promote and allow that Spirit of Integrity to happen in my life.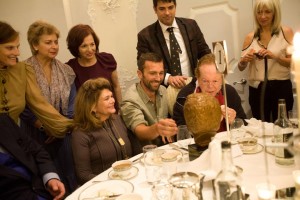 While working on his documentary, "Mystical Traveler" it become clear to me and so I asked J-R if I could read his speech he made during The Integrity Awards sometime in the 1980′s.
I also included a couple of Winston Churchill"s favorite quotes I love.
Happy Birthday my Beloved,
LL
Jsu Garcia
"Having the courage to go with the truth as you know it, as a heartfelt response with care and consideration for others."  – Dr. John-Roger on the meaning of Integrity
J-R's speech from the Integrity Awards:
"With our modern day methods of communications, we can more readily see what is happening around this world, thereby keeping track of those in this world who are doers.  Because they choose to stand in their integrity, their actions in the face of adversity have shown all of us new strength of purpose and have even hinted at ways that we also can become more fully in our own lives.  Thereby giving each and every one of us an opportunity to grow in our own individual integrity and to find out for ourselves more of the meaning of this substance and action that we call life.   And that is what the John-Roger Foundation is here to do.  We are dedicated to creating opportunities and expressions to renew our lives.  And above all we are here to remind each other that the greatest gift we have is the gift we make of our loving.
It is our integrity that makes us fragmented or whole. Integrity is basically an inner process, a life giving process.  The people that we are honoring this afternoon, I assure you there in no question of their integrity."
- John-Roger
"Success is not final, failure is not fatal: it is the courage to continue that counts."
- Sir Winston Churchill
"Never, Never, Never, give up."
- Sir Winston Churchill
And from Lily Waterstone:
After Jsu shared with us about his experience of J-R and the integrity he has inspired and demonstrated, I was also inspired to explore more about this message and meaning of integrity.
Here is my spontaneous collection from around the room after Jsu shared with us
J-R's message about Integrity.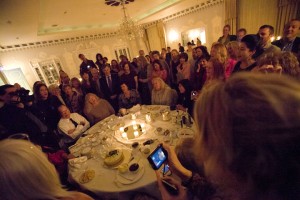 The sharings really moved me and I give great thanks from my heart for all the contributions. I am not quoting any names. I hope you all enjoy them also.
From friends present with J-R on his birthday at the Dorchester in London:
"Words and actions match."
"Whole or complete, consistent, honesty, truthfulness or accuracy of one's actions."
"Integrate, joy, integer, join together to make one, infinity, J-R, Loving."
"Operating for the truth of my being, compassion, courage, inner peace."
"Being at one with WHAT IS. Being in alignment with your soul – to recognize that God and I are one and to live from that recognition. Acknowledging the Divine in everyone."
"Being true to oneself, ruthless, strength, regardless of the god of opinion; doing my best inside. To honour and hold true to what I believe to be the right and proper spiritual direction."
"Honouring J-R and serving him and to keep honouring that."
"Being honest in your heart and showing that outside. Always act from your heart – that's integrity, and it's for sharing so don't keep it to yourself. When your actions match what's in your heart – like practice what you preach. If I wasn't acting from my heart, I wouldn't be here."
"To follow my inner guidance and to do the right thing. It's opposite to abuse. That which I can identify the goodness within me. To be clean, to do things that are clean."
"Uplifting thoughts, let go of negativity, do nothing to attract karma. To live in a way that's as karma free as possible. Purified to our spirit."
"Being true to yourself, knowing what's mine and what's not mine. What's my creation and what's someone else's creation. Knowing what's my responsibility. Having the intention to stay aligned with the Highest Good; if my intention slips out of that I'm out of my integrity." 
"Doing what I say I'm going to do."
"Doing the right thing regardless of personal cost."
"Able to live with yourself and know that you haven't done anything to upset anyone, that I can do something to help someone."
"As above, so below.
As within, so without."
"As a visual, it's the shape of the cross … and if I think of the Christ and go down that list of sharings below, He did all of that.  And – this all came up for me during the MSS year 3, it's also integrating the male & female within. It's whole. The male & female principles of "doing" (male) with Loving (female). It's Christ on earth. It's service."
A fundraiser on September 24, J-R's birthday, at the sumptuous Dorchester Hotel in London. High tea with the ever-popular scones and clotted cream. Sculptor Sam Wigan unveils a bust of J-R that he just completed. Andrew Urbanski from Australia and Jubiline David-West from Nigeria bring cards signed by people in their countries. A birthday cake and spontaneous singing around J-R's table complete the day.