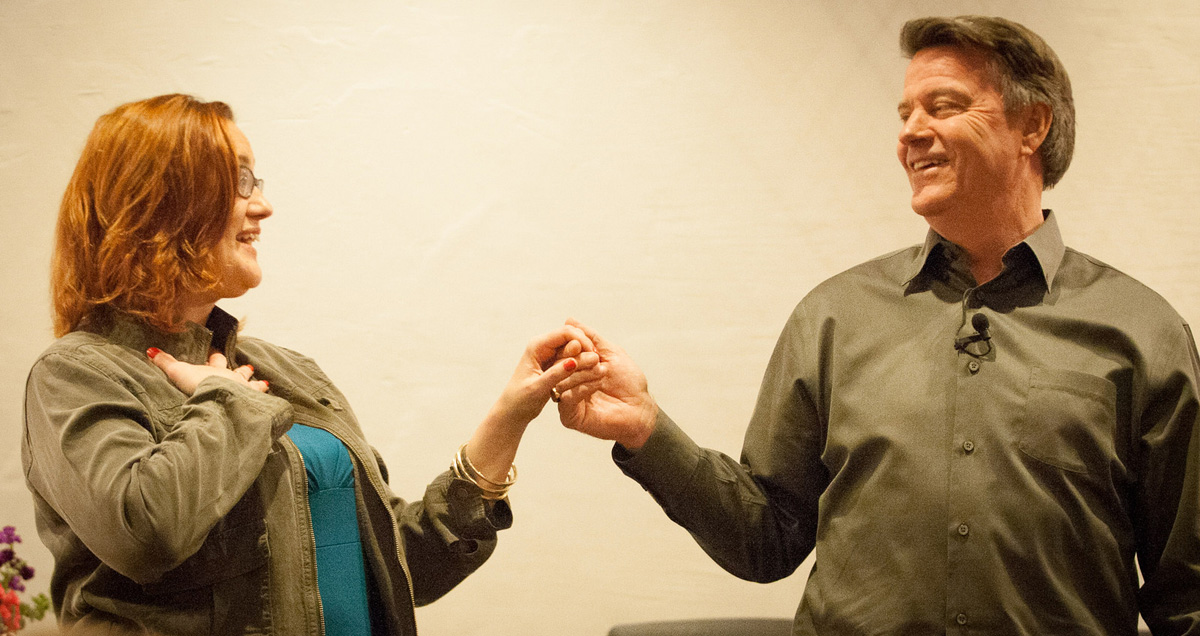 ---
Just for starters, the Colorado mountains were adorned in their best finery, with snow capped mountains along the divide to verdant green valleys below.  The journey to the retreat center for our Initiates Retreat was beautiful and awe-inspiring, the perfect prelude to the retreat itself.
The retreat site was equally beautiful and opulent, such a warm embrace for those gathering to be with their Traveler.   The energy present was mystical and magical.  Initiates, 77 of  them from as far away as Germany, coming together as One, already beginning their journey at high altitude, their attitude and altitude climbing higher and higher as the weekend unfolded.
To be present with such a group of like-minded and heart centered people was humbling, joyous, unconditional all at the same time.  And into to this came our Beloveds John Morton and Leigh Taylor-Young Morton, the focal point of Attention and Intention of Loving Service, Devotion, Commitment to this path we are all so Blessed to be On.
The Resonance, the Harmonic of Our Souls, One Soul, was palpable.  There came a recognition of the Loving in every moment, a rising above to see Loving as the Source of all things.  And the Awakening continues.
---
VIEW THE PHOTOS