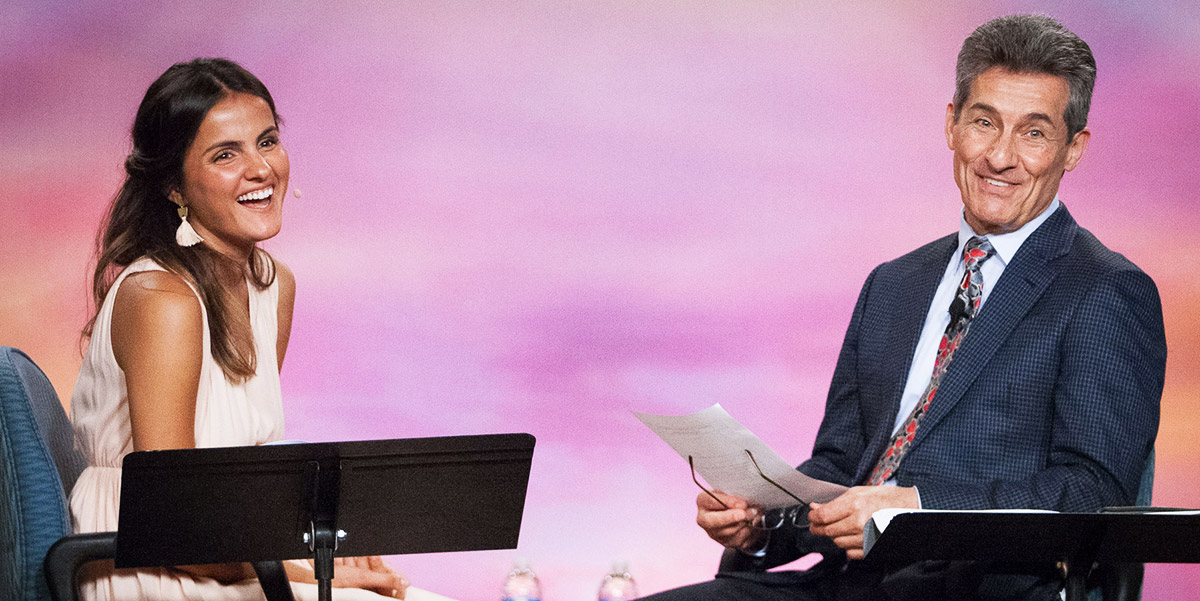 ---
The stage is set. The MSIA store is open and the Social Media Booth is decorated with balloons and tassels.
A steady stream MSIA ministers, initiates, and students are arriving to the Four Seasons in Westlake Village, California.
Over 100 people joined us in person and more than 350 people, from 13 different countries, joined us Live Streaming for the Opening to the Divine Presence Workshop.
---
Here's what folks are saying:
"I just watched the live stream and it was so full of love and Light! Cant wait til tomorrow's live streams! Since I live in Atlanta, watching MSIA streaming events is such a gift. I feel the loving and blessings as if I were truly there!  💖 I am especially thankful that I will see my dear sister in law, Rev. Amy Noel Wyman, receive her posthumous DSS later today. Thank you JR and John for sharing your love and grace with us!" Michelle Marx Wyman (Live Streaming Participant)

"The Opening to the Divine Presence Workshop was just that – a beautiful opening of the heart, to that place of loving, and to where the essence of the Divine resides in each of us… When John Morton came up to share, the energy was palpable – joyful, loving, and sweet. I am grateful to be part of this family and to be sharing this Conference experience with everyone in person as well as online. I'm so looking forward for this week – as the energy continues to build and build and build. That's what it does and that's what we do in MSIA. It's awesome." Sina Lucia Skates (In Person Participant)
---
Vincent Dupont and Anna Sugai opened the evening by asking the audience what qualities they associate with the Divine Presence.
Here are some the qualities that came forward:
Enthusiasm, Purity, Bliss, Holiness, Laughter, Joy, Love, Peace, Integrity, Protection, Transcendence, Compassion, Inspiration, Abundance, Loving, Forgiveness, Happiness, Sacredness, Sound Current, Clarity, Grace, Oneness, Surrender, Creation.
As Anna said, "Who wouldn't want more of that?"
We got what we asked for when John Morton took over in the second half of the workshop and knocked it out of the park with one of his hallmark blessings.
WATCH THE RECORDING


If you'd like to jump right to John's blessing, it starts at 1:44:00.
VIEW THE PHOTOS