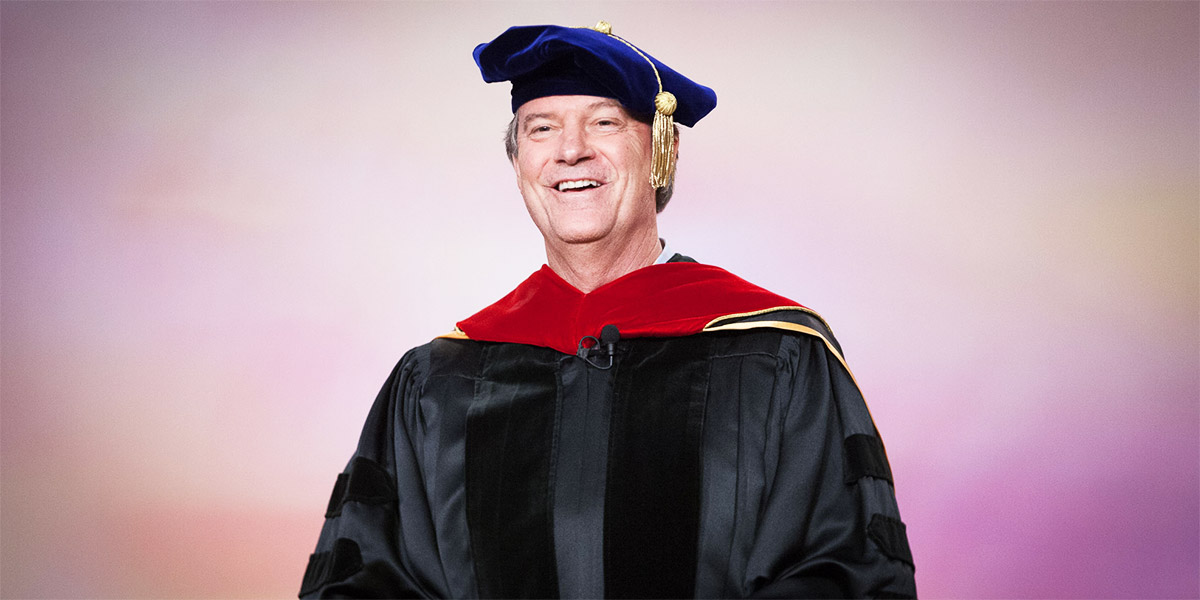 ---
Here are some words from Deborah Martinez to get us started:
Being in the high country, that was my experience of MSS / DSS graduation. All who were present, in-person and online, were transported to the high realms of Spirit to witness the majesty of the Divine Essence come present in each graduate, each presenter, our Traveler, each team member serving at the graduation, and each one in the audience participating in the celebration.

I heard many say "that was the best PTS graduation ever!" Now, we do hear this a lot on staff — that every Conference, every retreat, every graduation is the "best ever." From my viewing point, when people say that, they are simply acknowledging the loving that's present — the beauty and the majesty of the Traveler, Spirit, the Christ which comes present in us and all around us as we witness the Soul, that Divine Essence, and the Divine Presence come forward in that moment. So, "yes", this graduation was the best ever! 🙂

I'm eternally grateful to be able to share in the loving, and in the expansion of Spiritual Science worldwide. Onward and upward.
---
On Thursday, June 29th, we celebrated the graduates of the MSS and DSS programs. The proceedings were conducted by Melissa Ward.
Leigh-Taylor Young started off the evening with an invocation of the Light and we then watched a video from John Morton's speech at the first ever MSS Graduation in 1995. We then celebrated 11 graduates of the MSS program.
Then we watched a video clip from J-R's commencement address to the first DSS graduating class in 2001 where he reminded us that DSS is all about living the loving. 
Dr. Deborah Martinez spoke about the success of DSS Worldwide Online, which just completed the third year, and acknowledged all those who have served and supported the DSS program which is now in its 20th year. Dr. Pauli Sanderson shared about the meaning and purpose of the Practical Treatise, and more of the history of DSS. And, if you were ever wondering what all the colors in the DSS graduation attire represent, check out Dr. Liz Bixby's explanation in the recording below.
Did you know that Pauli and Liz have ready every Practical Treatise ever produced by a DSS student? That's over 140 in total. The titles from this year's Practical Treatises are:
Playing around with God

, Awakening to Spirit

by Don Cook

Knowing God, a Journey of Blessings and Gratitude

by Donna Cook

Body Wisdom

by Kelly Forrister

Being the Heart of God, Unity Consciousness

by Elizabeth Spanton

Singing the Peace of my Soul with Colors and Laughter

by Amy Noelle Wyman



John Morton gave the commencement speech and closed by saying, "Let us be known for our Kindness, Joy, and Wisdom."
Baruch Bashan
WATCH THE RECORDING



VIEW THE PHOTOS