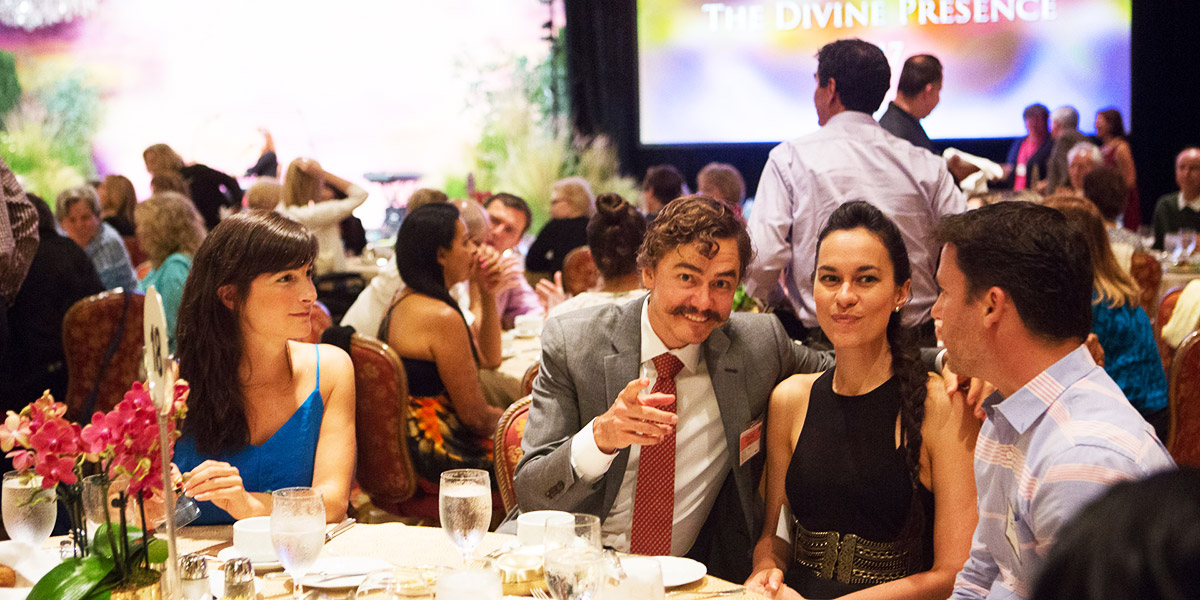 ---
"If you would practice Soul Transcendence, consider joining the celebration. For you are invited! The celebration is present wherever you find joy. Sometimes it bubbles up from within without any apparent prompting. You may find it in fellowship with others. You can find it in your spontaneous laughter. Go ahead, laugh often. Be silly. Be goofy. Step beyond your inhibitions, your fears of being judged, your illusions of sophistication, and let yourself play in the fields of Spirit and Soul." John-Roger, DSS
---
On Saturday night of Conference, we celebrated in fine form. MSIA folks from around the world dressed in their best and came out to the Four Seasons in Westlake Village for our annual MSIA Celebration & Dinner.
The food was delicious and the service exquisite, many thanks to the Four Seasons staff for making this an event to remember.
Thank God for the gifts of joy and laughter that he has bestowed upon us.
Alisha Hayes was our MC for the entertainment portion of the evening. And oh boy do we have some talent in MSIA. From our Prana Musicians; to the mountain comedy of Robin Young; to the Jansky's lighting up the house with Latin Flavor; to Sally Weaver playing an unreleased song by John Denver; all capped off with Josh Hayes shredding on the electric guitar.
And then we danced. All the way until 11 pm if you can believe it.
Oh, what a night!
---
VIEW THE PHOTOS