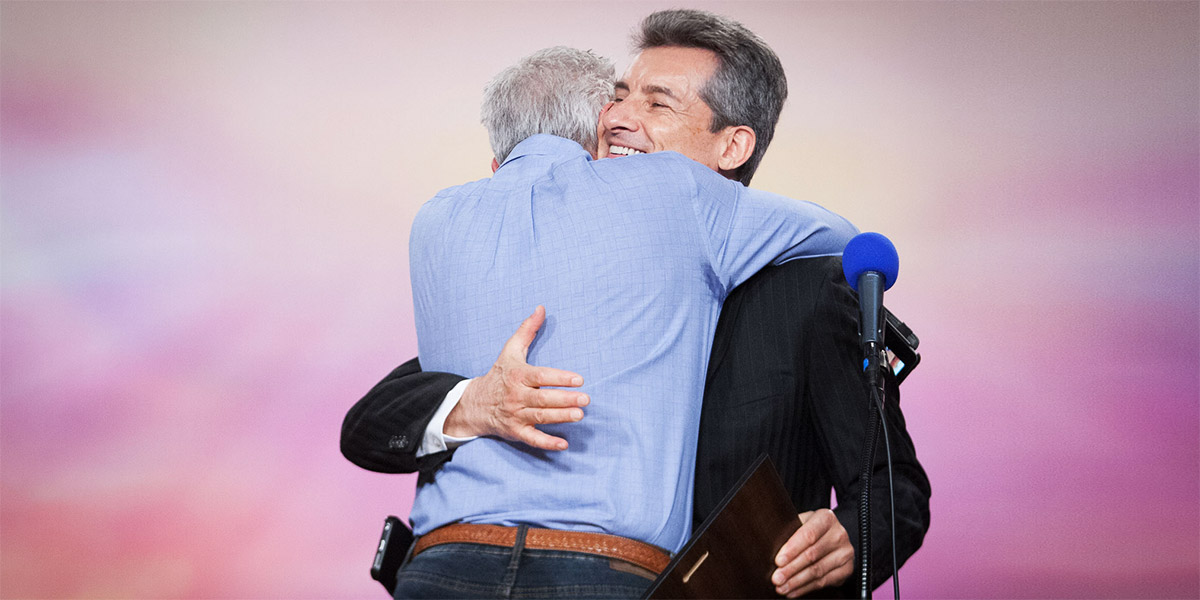 ---
"Some people are inclined to see things in an adversarial manner. Ministers of God are inclined to see things as Light and love opportunities." John Morton, DSS
---
Matt Van Fossan was our Master of Ceremonies with Laren Bright as his surrogate Achilles. Matt's direct and loving delivery brought smiles to many faces in the crowd.
We acknowledged Board members, past, present, and current.
We honored our Ministers of the year Dottie Wells and Robert Waterman. Robert shared a J-R inspiration that has guided him in his work:  "Use everything in your life to transform yourself into Loving so that the transformation of the world into loving can take place."
Our volunteers of the year were:
Myles Abrams who lives in Los Angeles and has been supporting the work of the traveler for years
Lubov Zhikhareva from Russia is supporting the translation of Discourses into Russian
Hristina Kirimidchieva from Bulgaria who is supporting the translation of discourses into Bulgarian
and Juan Roberto Schulz who lives in Los Angeles and is on the docent team at Peace Awarenesss, Labyrinth & Gardens.
Then, John Morton took the stage to address the Ministers in the room and around the world and reminded us that J-R said, "I am always with you."
We watched an excerpt from J-R at conference in 1983 entitled, "The Truth Shall Set You Free." Which is now available in the MSIA Store.
John Morton wrapped it up with a Blessing. It truly is a blessing to be part of this Ministerial body.
We stand by you, we support you, we love you, and we bless you, Baruch Bashan.
---
WATCH THE RECORDING
To watch the recording, you'll need to be an MSIA minister in good standing and login to the msia.org website. You can do that by clicking here.
---
VIEW THE PHOTOS