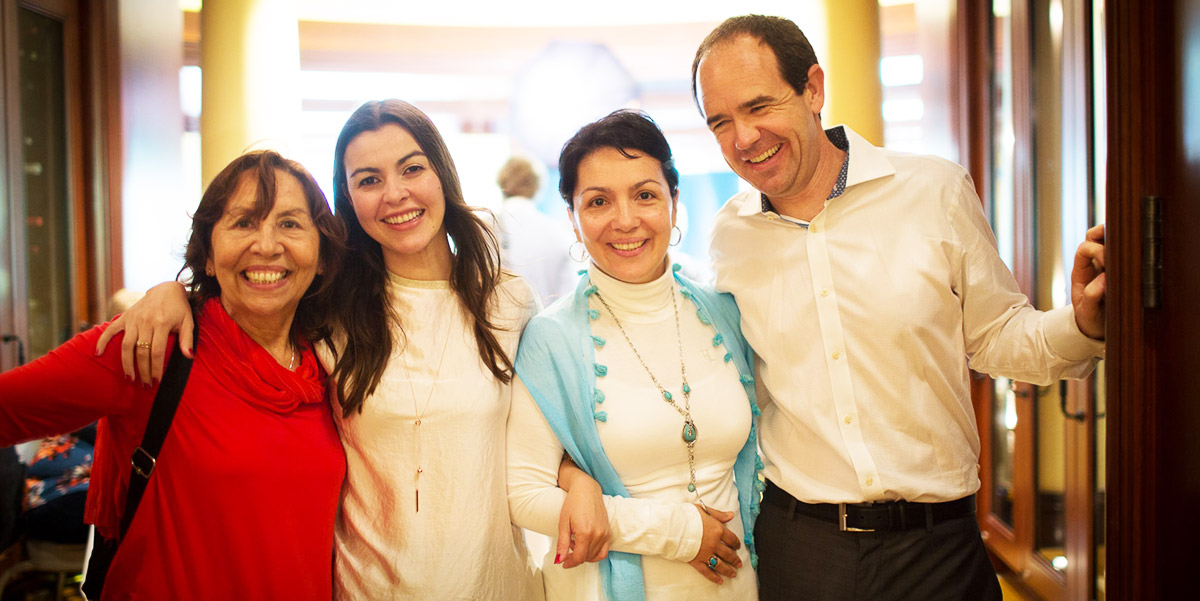 ---
"The blessing is that you are always learning what is important for your growth and fulfillment. That is an eternal blessing by God for you and everyone. Any situation that teaches you what is important and what is not important is a blessing." John Morton, DSS
---
Weeks before the Conference BlessingsFest, I had seen myself in the room, partaking and sharing of the Blessings. I wasn't sure if I'd be physically present then. Later on, when a chance appeared, I moved with it, with no second thoughts and took the necessary steps to be present.
While Merrill Collins played the piano magnificently and everybody was coming in, I was preparing, attuning myself to that moment. My eyes were full of tears of joy: a familiar sensation of "being home" came present. Oh, how I had missed that! The experience was of being amongst friends; of perceiving the love and joy that were overflowing and the wealth and prosperity everywhere. I thanked God for that moment. And I reminded myself: This is inside of me, I can access it whenever I want. God and Home are here.
John welcomed everybody and the BlessingsFest started. It was just amazing to see him standing up the whole time, bringing forth the blessings that were and are already present, consecrating each one of them and placing everything into the Light for the Highest Good. What a Blessing John Morton is, how fortunate I am for being here, receiving of these magnificent blessings.
The friends at my table were so much fun. Dawn White, a lovely new friend was there and she so wrote a few words about her experience:
BlessingsFest – the Gift that keeps on Giving!!

Wow – what an Awesome Blessing to gift myself with the choice to attend the BlessingsFest!! I have attended in the past online and in person, and to me the Spirit that comes flooding thru regardless is deeply profoundly moving, Divinely Glorious and Magnificent beyond any words!!!

I find The Traveler mysteriously and perfectly answering even my unasked questions, thru what is requested from the room. Even things I hadn't even consciously brought forth are attended to, in gentle Loving and clear direction when required. All I need to do is bring myself forth at my Highest Possible Level, and prepare to receive and also to give as Spirit directs.

My experience is that once I take a BlessingsFest, it goes on forever!!! A continual Blessing from Spirit, thru our Totally Awesome Johnny and I Am experiencing an Eternity of Loving Grace, and the deepest Loving Light for our Blessed Line of the Mystical Travelers. I am experiencing a deeper grounding and, at the same time, a higher soaring on All the levels!!! Thank You God for All The Blessings – Wow 🙂 🙂 🙂
If this is an experience you're looking for, I encourage you simply choose to be there and not let anything get in the way of it.
God bless you and see you soon.
---
If you did not attend the Blessingsfest, you can purchase the recording by clicking here. The recording is available now!
If you attended BlessingsFest in-person or via Live Stream, and you want to watch the recording, simply email MSIAlive1@gmail.com and they will set you up.
---
VIEW THE PHOTOS