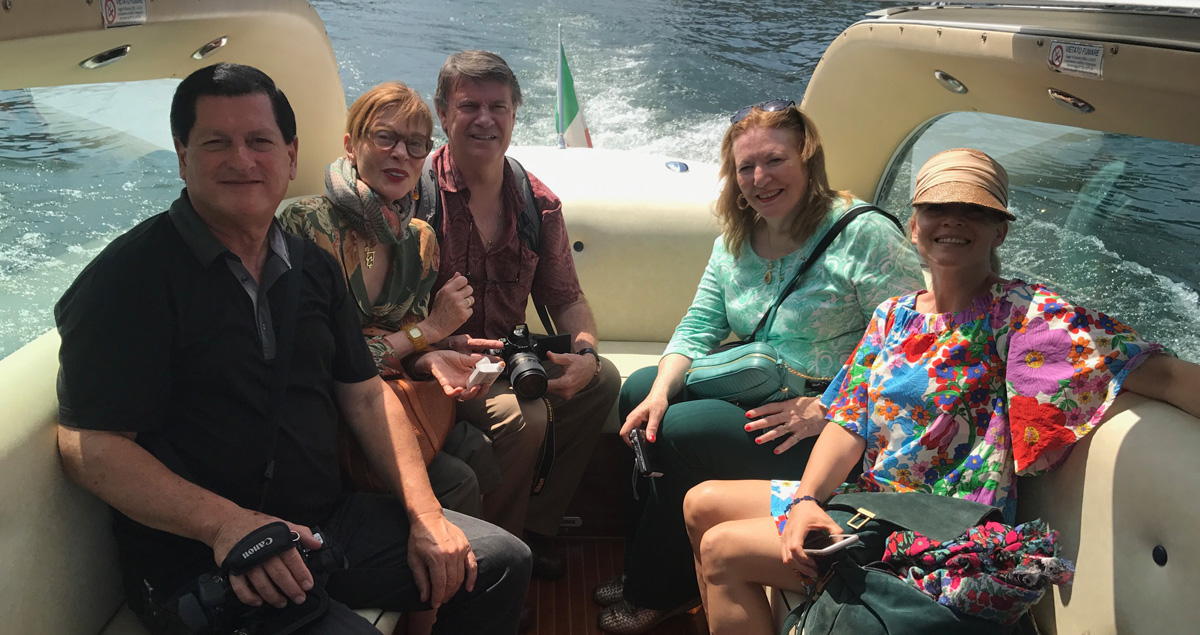 ---
Get a glimpse of the upcoming J-R Legacy Tour to the Alps, the Amalfi Coast and Rome in 2018!  Enjoy these photos taken by Leigh Taylor-Young Morton during the recent scouting trip for the 2018 tour.
---
Inspired to participate in the tour? Here are the details:
Tour to the Alps followed by the J-R Legacy Benefit: The Amalfi Coast and Rome
Looking forward to having you join us in the High Country.
Part 1:
The Swiss Alps & Italy Lakes Tour
Sept 22–Oct 7  (15 nights)
Deposit required: $ 2,500
Estimate Tour pricing Part 1: $ 12,500
Part 2:
The Amalfi Coast & Rome J-R Legacy Benefit Tour  
Oct 7–Oct 15 (8 nights) (approximate ending day)
Deposit required: $ 2,500
Estimated Tour Pricing Part 2: $ 12,500
Intention Deposit: To make your Intention Deposit click here to fill out the form and email to travelertours2018@pts.org
Information and Details: Contact Melissa Ward | Phone: (323) 328-1956 | Email travelertours2018@pts.org