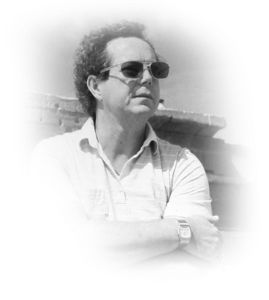 The John-Roger Library is dedicated to sharing the works of John-Roger, the founder of the Movement of Spiritual Inner Awareness (MSIA).  MSIA teaches Soul Transcendence, which is becoming aware of oneself as a Soul and as one with God, not as a theory but as a living reality.
For over 50 years, John-Roger devoted his life to being a Wayshower for others to find Spirit within themselves and demonstrate how to live life in greater loving, happiness, and peace. J-R's humor, joy, and unconditional loving embraced and touched people around the planet through his books, articles, and talks at retreats, classes, workshops, interviews, and public gatherings.
This site is a gathering place where you can enjoy J-R content, some of it exclusive to this library.   There is also information on how you can volunteer or contribute financially to support this ongoing project.   We hope you will enjoy visiting this site and come back often as the content volume continues to grow.
This site does not currently have any audio or video content.   You can explore a tremendous number of John-Roger seminars and meditations at MSIA's streaming platform That Which Is .
John Morton is the current MSIA Spiritual Director.   You will find some of his quotes in the Loving Each Day Quote Library along with those from John-Roger.   You can learn more about John Morton here and watch his videos here.