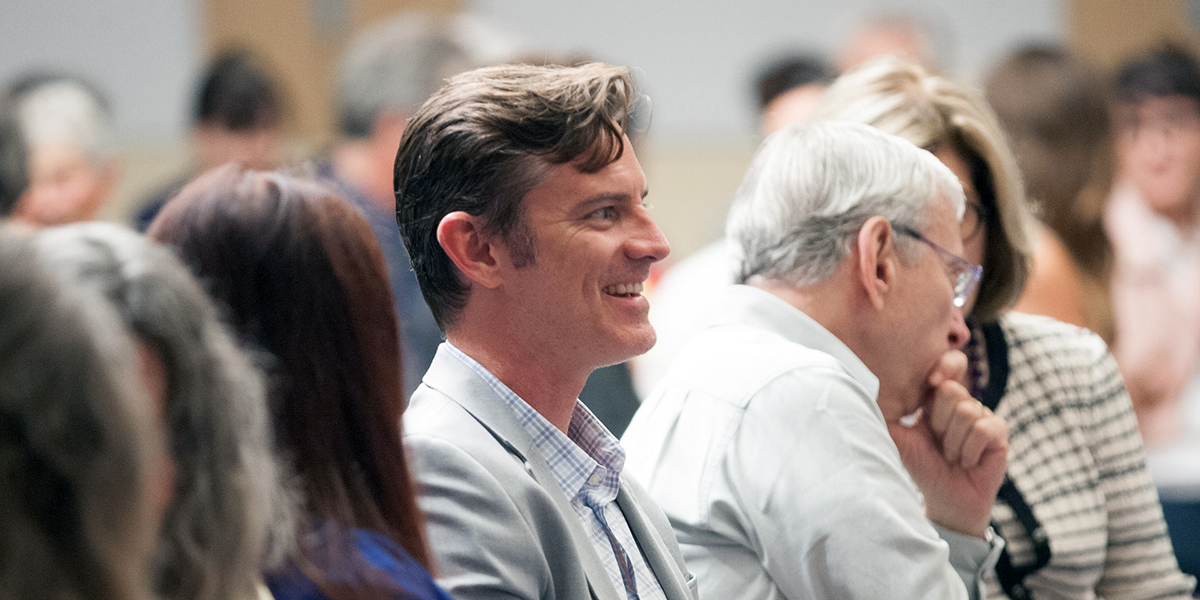 ---
"As you demonstrate your ability to discern the truth, to sacrifice the lesser worlds for the greater Spirit, to live in faith and creativity, to make your intelligence and will useful to you, and to be devoted and disciplined in loving service to all, you have anointed yourself in mastership." – John-Roger
---
At The Path to Mastership event with John Morton, on August 23rd, we reviewed the eleven key traits of mastership as defined by John-Roger in his Book, The Path to Mastership:
Truth

Sacrifice

Faith

Creativity

Intelligence

Will

Devotion

Discipline

Service

Love

Mastership
Can you spot all eleven traits in the quote at the beginning of this article?
---
"You can move your whole consciousness forward by developing these eleven key traits which define the path to Mastership." -John-Roger
---
At the beginning of the event, John Morton said, "You came packaged with an Inner Master." What followed for me was an expansion and a deepening of my relationship with my own Inner Master, the one that's been with me all along. John took us through each the key traits of mastership, inviting us into a greater experience of those qualities within us.
---
"Truth is anything that gets you closer to God." – John-Roger
"Are you willing to sacrifice anything that isn't true?" – John Morton
---
Once the bases were loaded, John Morton knocked it out of the park with this grand slam guided meditation, A Blessing in the Breath of God:
If you enjoyed this Blessing, there are many more to come. We invite you to join us for The Path to Mastership – The Royal Road, a NEW Peace Awareness Training. The event will be held in retreat over seven days at the Asilomar Conference Grounds in Pacific Grove, California and is for MSIA Initiates. To learn more about Initiation into the Sound Current through MSIA, click here. If you'd like to learn more about the retreat, click the button below:
Join us at The Royal Road – The Path to Mastership
---
Check out David Sand's photos of the event: