Soul Awareness Discourses are a course in Soul Transcendence, which is becoming aware of yourself as a Soul and as one with God, not as a theory but as a living reality. They are for people who want a consistent, time-proven approach to their spiritual unfoldment. The physical set of discourses includes 12 individual Discourses, a storage case, and a journal  with graphs for tracking your spiritual growth and awareness. (Vinyl folio cover for the journal sold separately)  Alternatively,  you can  save on shipping and taxes by selecting to receive your discourses in digital format, which makes them available for you in easy-to-download PDFs and ePubs in your Student Download Center. Choosing the digital option also makes them available to you through the MSIA app ( available for free on both iOS and Android)
.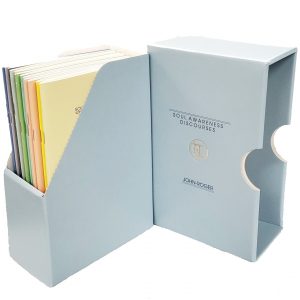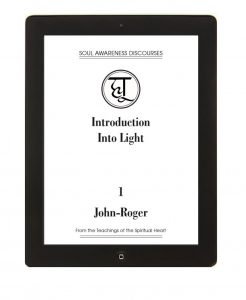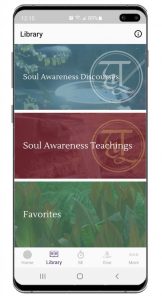 INTRODUCTORY OFFER: A yearly set of Discourses is regularly $100. MSIA is offering the first year of Discourses at an introductory price of $50 (plus shipping if you choose to receive them in printed  booklets – $15 domestic or $35 foreign). First year Discourses come with a full, no-questions-asked, money back guarantee. If at any time you decide this course of study is not right for you, simply return the Discourses and you will promptly receive a full refund. MSIA Soul Awareness Discourse topics include Realms of Light, Acceptance, The Law of Cause and Effect, and Responsibility, to name but a few. Studying Discourses often leads to better health, greater wealth, more loving relationships, and knowing God as a living reality in your life. We invite you to take advantage of this special offer to experience Discourses. Until you do, you won't know whether or not they are right for you.
If you have any questions about this subscription, please don't hesitate to contact the Products Department by emailing order@msia.org or by calling (323) 737-4055. ***Shipping note: If you opt for the printed option, please DO NOT ADD ANY OTHER  UNRELATED PHYSICAL ITEMS to your cart. The store will assess an incorrect shipping charge and we may need to contact you prior to processing your order to obtain additional payment. If you wish to order other physical items, you can expedite the process by doing so in a separate order. Of course, feel free to add as many digital items to your cart as you wish. Thank you and God bless you.