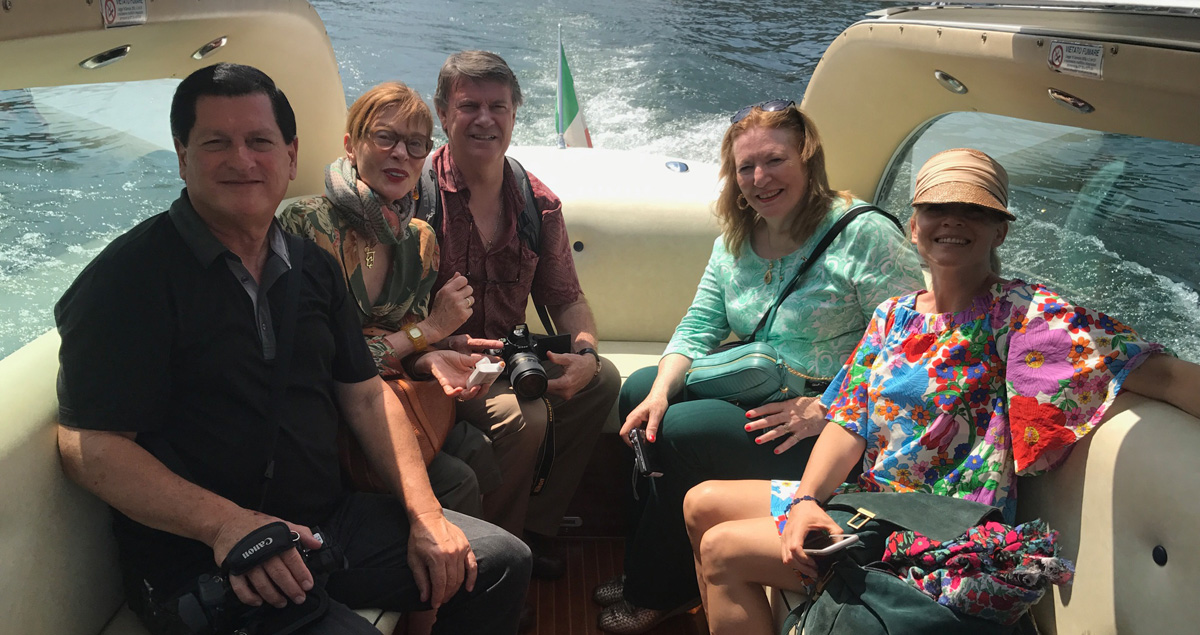 ---
Get a glimpse of the upcoming Heaven on Earth Tour to the Alps & Italy in 2018!  Enjoy these photos taken by Leigh Taylor-Young Morton during the recent scouting trip for the 2018 tour.
---
Inspired to participate? Here are the details:
Join us in the High Country
You are invited to join the Traveler for the Heaven on Earth PTS Traveler Tour 2018. Our adventuresome plan includes time and space for getting together as a group to focus inwardly, as well as coming together for sharings and Light work.
The tour will be in 2 parts, you can choose to join us for Part 1, Part 2, or both of these magnificent tours.
Part 1: Alps – Italy Lakes Tour
We begin in the beautiful city of Geneva with its marvelous lake and the headquarters of international organizations such as the UN, Red Cross and others. We have a grand plan for experiencing the French and Swiss Alps, as we travel to Chamonix, Zermatt, and St Moritz. Then, we will travel by train through the Alps, crossing over 100 bridges, into Italy. As we pass through the Southern Alps, we will ride the famous Glacier Express, Bernina Express, and other trains, which offer Disneyesque views of the surrounding beauty via panoramic windows and unmatched Swiss engineering. Once we arrive at the Tirano, Italy train station, we travel on to Lake Como with its charming towns, gorgeous scenery, delicious food, stunning villas, and gardens. The Part 1 tour culminates in Milan, worldwide fashion capital and home to Leonardo da Vinci's Last Supper painting.
Dates: September 15th to 29th, 2018
Deposit: $3,000 due September 25, 2017
Tour Price: $12,500
Register: Contact Melissa Ward | Travelertours2018@pts.org | +1-323-328-1956
---
Part 2: Rome & The Amalfi Region
This part of the Tour begins in Rome with a plan to visit and bless the Vatican. Then on to the magnificent Isle of Capri and the beautiful Amalfi Coast, where Italy meets the Mediterranean Sea, a rare combination of mountains, salt water, Italian food and outstanding hospitality. Being in such beautiful places with fellow spiritual explorers and plenty of opportunities to share with the Traveler embodies the essence of Heaven on Earth.
Dates: September 29th to October 7th, 2018
Deposit: $3,000 due September 25, 2017
Tour Price: $12,500
Register: Contact Melissa Ward | Travelertours2018@pts.org | +1-323-328-1956