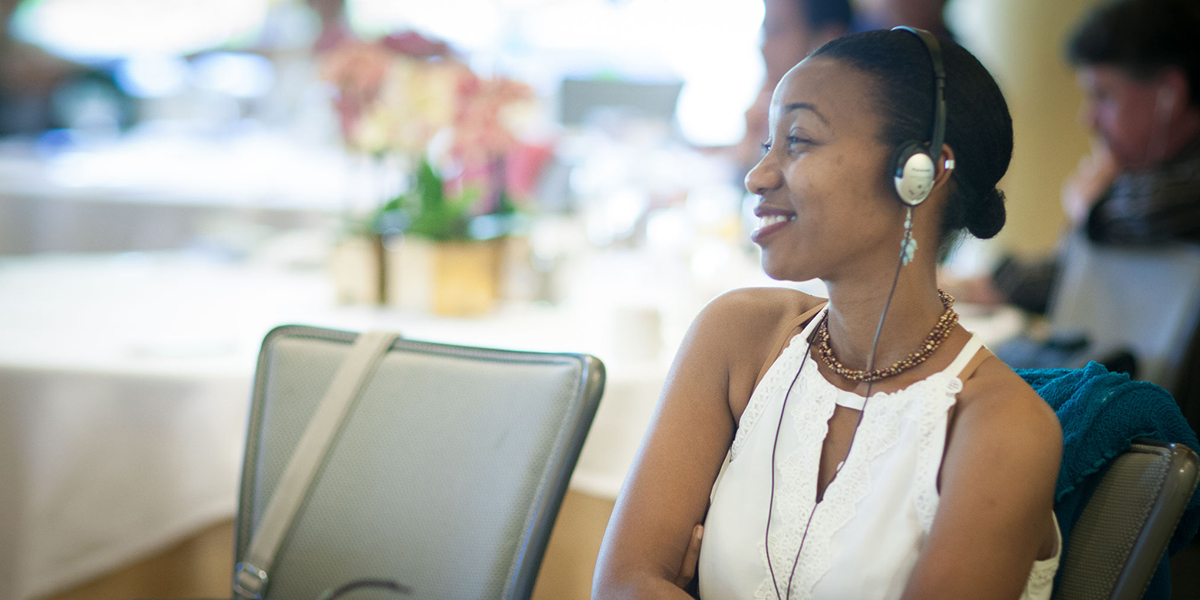 Sherie Wylie is the Academic Dean & Director of Regional Events for Peace Theological Seminary. She oversees PTS events worldwide. As Academic Dean, Sherie ensures that events are produced smoothly and joyfully. Her background includes working as a therapist and being on staff at the University of Santa Monica. After a transformational experience in a Peace Awareness Training, she heard the call to work with PTS.
Sherie has been on the script design teams for creating annual Conference events and yearly PTS retreats for the past 4 years. The teams work under the direction and guidance of John Morton, MSIA's Spiritual Director, who reviews all aspects of the trainings.
Sherie is currently working with John Morton, Phil Danza, Leigh Taylor-Young, and Candace Semigran to design the script for this year's PTS retreat at the Asilomar Conference Grounds in Pacific Grove, CA.
The title of the retreat is The Royal Road – The Path to Mastership. It is NEW seven-day PAT (Peace Awareness Training) retreat that expands on the Living in Grace Retreat format with workshop exercises, spiritual exercises, meditations, sacred processes, and sharing with John Morton.
In this interview with Lucia Doynel, MSIA's Marketing Director, Sherie shares about writing the script for the Royal Road, tracking Spirit, and how you can help build the energy for the retreat.
---
---
LUCIA: Tell me about your experience preparing for the Royal Road and coming up with the script. What has happened up until now?
SHERIE: A lot has happened. First of all, the way the workshops come together is very organic. I didn't know what the Royal Road was six months ago until Mark Lurie [shared a quote by John-Roger] at an MSIA staff meeting.
As soon as he talked about it, my heart opened.
So Mark sent me the quote, and I listened to it and J-R talks about the Royal Road being Soul Travel and he talks about the importance of Spiritual Exercises and that if we gather all of our energy into the point of our Soul where the Soul is the center of what we're doing then the mind gets in line, the emotions get in line, and the body gets in line.
And there's just this still point where this amazing energy moves forward and we manifest from that space because we're allowing Spirit to direct us.
That's my synopsis of it. I don't know if that's what J-R said directly but that's what I got out of it.
So I asked Mark Lurie about it and then Mark and the prez presented it to John Morton as a possibility for a title for a training and John loved it. So we ended up with the Royal Road. And then we had a script meeting with John, Leigh, Candace, and Melissa and John added on the Path to Mastership. So now the training is called,
The Royal Road – the Path to Mastership
So with this particular workshop, we've had two meetings, and John gave us this book to focus on [The Path to Mastership by John-Roger]. I've been working with Phil Danza and John and Leigh and Candace. I just finished reading the book for the second time and the it's amazing. It's really about being who we are. And what does Mastership look like to you?
For me it's being present, it's being Spirit led. It's allowing Spirit to direct and use me. It's being an instrument. It's being 100% into something – being all in.
LUCIA: What is it like to write the script for you? What have you come up with?
SHERIE: The fun part of writing a script is that it's really about tracking Spirit.
For example, this past weekend I drove up to Windermere on Friday and I started reading all the materials that I had – The Path to Mastership and the J-R transcripts that Barb [Weiland] sends me.
So I went up to Windermere and I was up until 5am reading all of this stuff and by Saturday morning I was full.
Then, on Saturday, I just hung out. I walked the land I hung out with the donkey. I ate lunch. I hung out with MJ who lives up there and then at 6pm this energy came in and it's like "OK! It's Royal Road time!" And all the stuff that I read was ready to be put into a form. So I created all the short schedules, which is what we're going to be doing each day.
It's not really me doing it, I just have to get out of the way.
LUCIA: What is something about the Royal Road retreat that people can look forward to?
SHERIE: For [The Royal Road], the meeting that we had with John was really amazing because of the simplicity. It had a grace to it, a spaciousness, a flow, and a presence. And at the end of the meeting I was talking to John and he said, "I think this is going to be graceful. And I said,"me too."
One of the things [John Morton] wants is to add more space into the training so that the spaciousness and the Divine Presence and the loving and the mastership are in the script. It's all being laid down.
People are also excited to be there. We have more than enough people for the assisting team. And there are people signing up, they're saying, "I want my room!"  People want to participate because there's something good that happens [at Asilomar].
And then there's another thing that comes up that J-R used to say about Living in Grace and I experience this a lot at Asilomar. I'm making this up but who cares because I think it's true:

We have these trainings so that we can give a gift to the planet that's available. We all gather, we're ministers and initiates and one of the special things about this training is that you have to be at least a Causal Initiate, so everybody at the training is an initiate which means that we've given the Traveler permission to work with us. And they've all taken at least a PAT training so we know what that experience is. And we're together. You know? One hundred and fifty people in a room. So that opens up a huge portal for the Light to use.
LUCIA: Which quality came forward for you and made a shift in you?
SHERIE: One of the qualities that we're focusing on is truth. So that's been coming up a lot and I had an experience the other day where someone asked me a question and I just said what I was thinking. And I was very much like that as a little kid. I would just say whatever and I censor myself more since I've gotten older. But with this workshop whatever that focusing on the truth is, it just comes out and it's funny.
That's been fun for me – to allow myself to be myself more.
LUCIA: What has been your experience of Mastership?
SHERIE: I'm still in the beginning of that Lulu. There are eleven qualities that we're focusing on:
One of them is truth.
Another one is sacrifice.
There's faith, creativity, intelligence,
Will (and we talked about God's Will, just to be clear),
And then devotion, discipline, service, love, and mastership.
The main ones that really open my heart and resonate with me are truth, which is the key to mastership, and love because there's nothing on the planet but love. I'm always asking myself, "How do I manifest more love inside of me but also in the world?'"
Another big part of mastership for me is to not get caught in all the lower levels. This book talks about how we choose the upward path or the downward path and that we're doing that all the time. So there's a vigilance to it and that's what I feel in my life right now.
A lot of this training is spiraling up. In most of our trainings, like Living and Grace, we do a positive quality and a negative quality. The Path to Mastership is all positive qualities! It's like, "Can I handle that?! I hope so!" [Laughter]
LUCIA: What would you say to people who are hesitating about signing up for the Royal Road?
SHERIE: I'd say, "come play with us!"  because I think it's gonna be really good.
And I think there's a huge opportunity when we gather in the name of God as Initiates and we have a focus like the Royal Road. Because it's really who we are. The Path to Mastership is really what we're doing here [in MSIA]. It's Soul Transcendence.
LUCIA: One more question: How can I prepare for the Royal Road Training?
SHERIE: Read this book. Read this book. Read this book. This book is called The Path to Mastership. It's an amazing book and it'll talk about all the qualities of Mastership. It's only 70 pages but it's rich.
Another thing is Spiritual Exercises. SEs are so good and it's a way for us to prepare the space. Just doing SEs, even if it's a couple minutes a day, is building that connection with the Soul so we're looking through the eyes of the Soul more of the time.
Another good way to prepare is the Travelers Through the Ages 10-week class because we focus on Travelers who have brought forward God's gifts throughout time.
If we're all building the energy towards the training by the time we get there it's gonna be like WOAH!
[Laugher] [Lots of laughter]
Click Here to Sign up for The Royal Road – The Path to Mastership
Click Here to Email Antonietta to Sign Up for Travelers Through the Ages