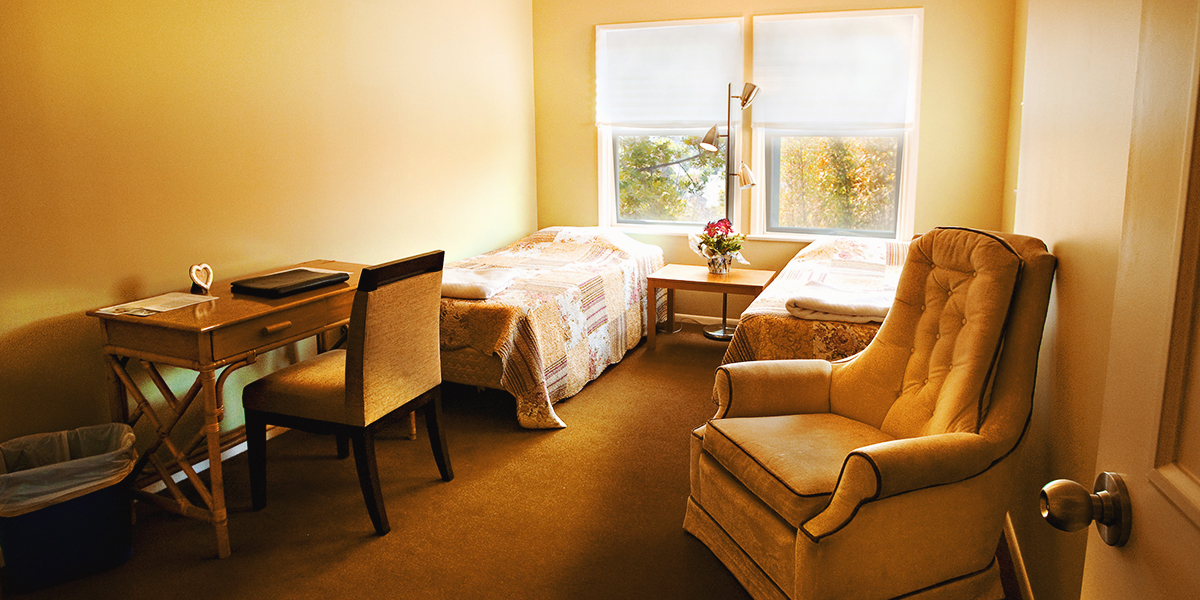 Picture this: You're in the heart of suburban Los Angeles staying in the grounds of a grand and immaculately restored Gatsby-esque estate called Peace Awareness Labyrinth and Gardens. The presence of the Divine is so palpable and powerful here that whatever worries you brought with you seem to vanish. And that's before you even step inside the front door.
If you've always wanted to visit a sacred holy site, this is it. The energy emitted by this place of peace extends way beyond the wrought iron gates. If you're sensitive you'll feel it on approach. God abides here, it's true!
If you're wondering about the size of the pool or spa treatments, they don't exist, but there is an abundance of spiritual energy that will renew and revitalize you beyond your wildest dreams. And there's always something happening, always an opportunity to attune deeper and deeper whether you take solitude in the meditation gardens or spiritual exercises solarium, participate in a seminar, or experience a sound journey where guided meditations and soundscapes take you inward to your true self.
And you'll never be lonely. A lot of people live here. The main villa and residential wings house 20 to 30 long-term residents and the administrative hub of the Movement of Spiritual Inner Awareness is located on the first floor. Some people have lived here more than 30 years. You'll recognize them by their energy and lightness of being. Don't be shy, introduce yourself – they love to share their spiritual journey and wisdom with you.
Guests stay in the Prana Guest House, a charmingly restored stable with 7 bedrooms and three bathrooms. Yes, you have to share a bathroom but somehow you won't even notice.
Bedrooms are quaintly painted pale yellow or pale blue, reminiscent of an English countryside cottage. And it is soooo quiet. You can step onto the labyrinth from the front door of the guest house and the Japanese meditation gardens are a few steps away.
Included in the daily rate are your accommodation and breakfast, lunch and dinner. If you stay on the weekend, you'll have to cook your own meals in the massive fully-equipped kitchen. The pantry and fridges are stocked with fresh herbs, yoghurts, cheeses, vegetables, eggs, meat (in other words almost everything you could want), and the Vitamix is waiting at your command.
But the real treat of a stay here is a love letter to yourself. You can be as inward or outward as you choose. You can dedicate your stay to silent healing or communing with like-minded Souls. Best of all, it will remind you of who you want to be and how you want to live. But be warned, you may never want to leave!
---
To learn more about the Prana Guest House program and to see the photo gallery visit msia.org/GuestHouse.