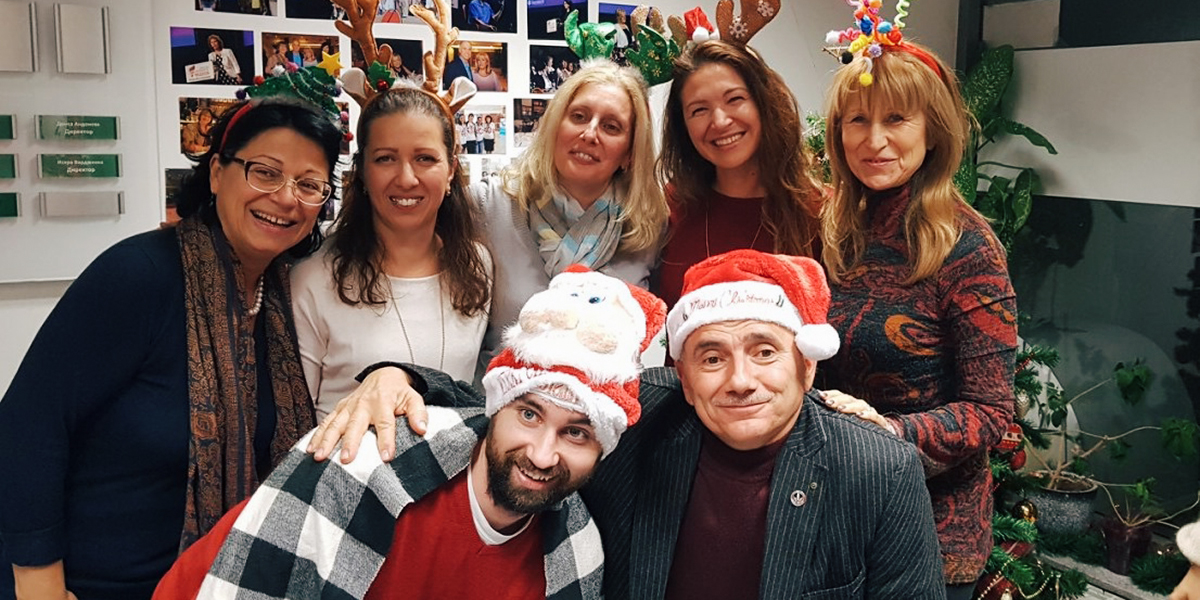 ---
It was a real deep, meaningful and uplifting experience for me to facilitate "Spiritual Warrior class" in five weeks format in Sofia Bulgaria last month. Fourteen more people answered back to this call. I had read the book "Spiritual Warrior" before, but I haven't really touched and received the information in such a profound way. Every experience in the class was so sacred, so profound, so deep and J-R's presence was so alive. After every session of the class I had the feeling that I'm in a complete new level of awareness, learning and growing.
I think that this class was something like a training camp for "Bulgarian Spiritual Warriors" that are needed for holding the focus and assisting the organization of the first PAT training in Bulgaria, that will happen this Summer (in August 2019) and all the world is invited to test this Spiritual Warriorhood in Bulgarian style!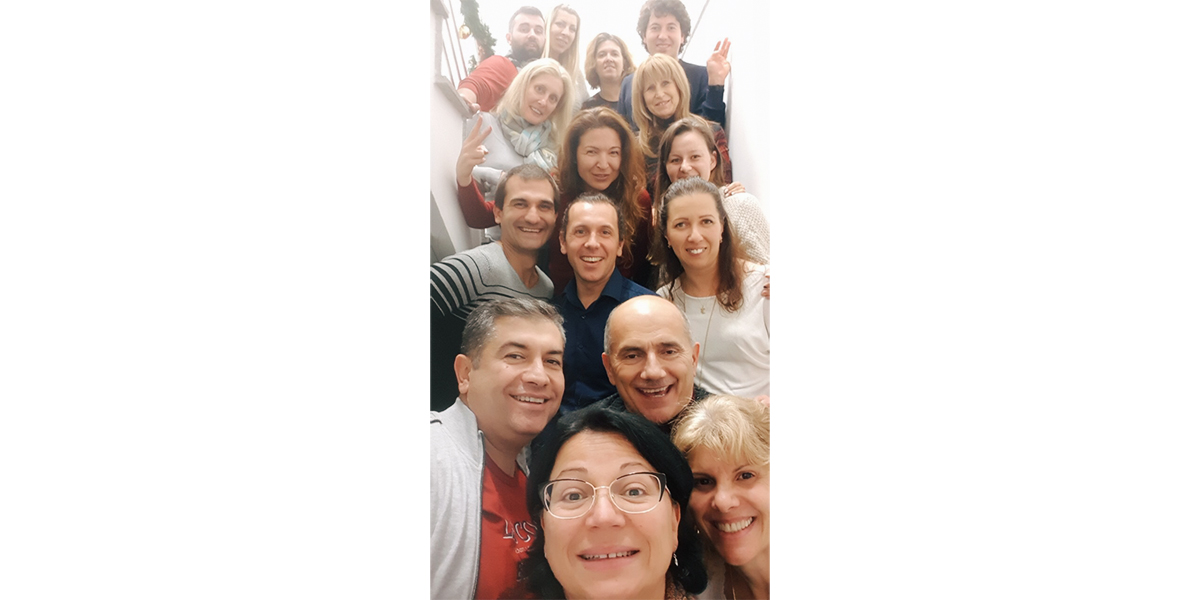 Here are some testimonials of the participants in the class:
Hello! My name is Nelly. Regarding my participation in the class I can share that I did trust to my heart and I do believe that this is the right path for me. Even after the first day of the class I start to sense myself in a different way. There was a new sensation. I felt the presence of calmness, peace, connectivity. I start question myself: Is that John-Roger consciousness? I was filled with this kind, loving presence. My dreams before the class and during it was connected with the class and the others participants.
The previous before the last session something supernatural happened to me. The day before the class session I had a dream and then during the class I heard John-Roger in the audio tapes to talk about my dream. I'm so full with faith and gratitude. The exercises were full with loving and care, usefulness, that bring me to a new level of awareness. I'm so grateful to Hrisi and Georgy and to others for their devotion, personal example and love! The Spiritual Warrior inside me is guiding me, supporting me, protecting me and teaching me!
– Nelly Walsh , Sofia, Bulgaria 
The seminar Spiritual Warriors is without a doubt a journey we are all making. I gave to myself the opportunity to make this 5 week journey with God in my heart. This seminar showed me who I truly am in terms of that I am alive in the spirit and I am divine. 

If you've ever asked who I am, what is my purpose here, is this all there is, the Spiritual Warriors has the answer. I recommend it with my eyes closed and my hands on my heart.
Love and light.
– Spas Markov, Plovdiv, Bulgaria
The Spiritual Warrior Class is a real experience for me in being purposeful, implacable, and ruthless spiritual warrior, who as a result is giving love and deliverance, once crossed beyond the physical and reached to his Divine nature manifested here in this wonderful place Earth. This class is an experience of the divine warrior in myself, this is another gift left by John-Roger to anyone who wants to dive and unfold in their true nature. Thanks to everyone who participated in this experience together covered in Light and to everyone who contributed this to become reality.
– Georgi Markov, Sofia, Bulgaria
---
In the summer of 2019 Bulgaria will be blessed to be a host of PAT 1!
The official language will be English with provided Bulgarian translation. All are welcome.
When:
The 7-day retreat will happen between August 4th and 10, 2019. 
Where:
The venue is Terra complex, and is located in the Pirin Mountain area of Bulgaria. 
Contact:
Hristina Kirimidchieva –mob./WhatsApp + 359 889 296 321
e-mail: pts.class.bg@gmail.com
Tuition and payment plan:
Early bird tuition 700$ – paid fully by 15 March, 2019
800$ after 15 March, 2019
Tuition includes room & board for full 7 days (7 nights).
There is option for accommodation in a single room, the cost for that is an additional 100$ for the whole period.
Travel is not included, but could be organized.
The spaces for the training are limited! So if you are willing to come please let us know!
More Info:
https://www.facebook.com/events/2205267453080087/?active_tab=about