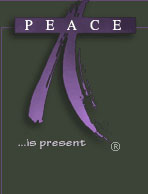 The next internet Worldwide Peace Prayer begins July 1 with the Gathering of Peacemakers in Los Angeles and runs through August 2. IIWP invites you to join peacemakers around the world in this simple, daily process of extending loving and peace to the planet earth and all its inhabitants.
Here are two sharings from recent participants on how the Peace Prayer made a difference in their lives:
"That nagging question, 'Where do you notice againstness…?' disturbed, reminded and nudged me into greater consciousness, greater integrity, greater humility, and on into greater peacefulness.
(JP, United States)
"I am so greatful for the peace prayers and the moment to remind myself to bath the world and all of God's creation in the light. It reminds me that I am a co-creator with God and all of His creation.
(RC, Australia)
The Inner Peace Process and Prayers
Whenever you "tune in", see yourself, those you know and all of us from around the world together, regardless of time zones. See us surrounding our planet with other Peacemakers chanting…
"I Love You,
God Bless You,
Peace, Be Still."
Check inside to let go of any againstness you may be running with yourself or others. Envision a dawning of peace taking place in the hearts of people throughout the world.
To sign up for the Worldwide Peace Prayer, click here.
Once you have signed up for the Prayer, your name will remain on the list of participants until such time as you choose to Unsubscribe.
The Worldwide Peace Prayer is also available in Spanish. If you would like to sign up for the Spanish version of the Prayer, send an e-mail with your name, country, and your e-mail address to: peaceprayer@iiwp.org .
Si te gustaría recibir la oración y las actualizaciones en español, por favor envía un correo electrónico con tu nombre, dirección de correo y tu país a : peaceprayer@iiwp.org
Click here to read the sharings from peacemakers who are participating in the peace prayers.