---
G'Day to all Mates Over and Downunder and please give it up for Kaye Rosnick, our shining MSIA Rep in Brisbane, Queensland!
Having known Kaye for close on 25 year I wanted to share some of her wisdom and experience with you.
Kaye is a bundle of love and energy. When she gets enthused about something, she's on it with a bubbly and focused love. She grew up in Townsville, North Queesland, met her lovely American-born husband, Barry, who was in the American Navy and stationed in Townsville. She traveled and lived in the USA for a few years and then returned to Australia finally settling in Brisbane. Kaye was christened Presbyterian but attended a Methodist sunday School and church. She converted to Judaism so she and Barry could marry in a Synagogue. She still loves the premise of Judaism, but J-R's teachings are truer for her.
Her MSIA roots started in 1985 when Kaye attended an Insight Seminar which was co-facilitated by John Morton and Erika Yeates.
Kaye relates: " I remember saying to John at the time that I knew that there was a lot more happening here, and I was going to find out what it was.  I got my hands on J-R's "Way Out Book" and remember thinking that somehow, I was home.  Shortly afterwards I started attending home seminars and everything resonated as being true for me.  I was in contact with J-R well before I saw him in person.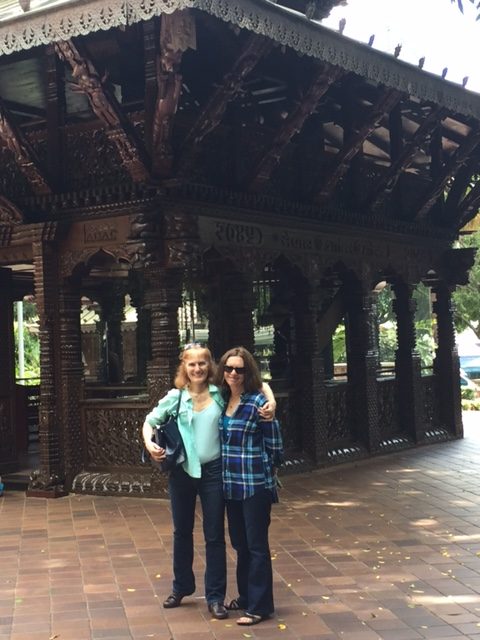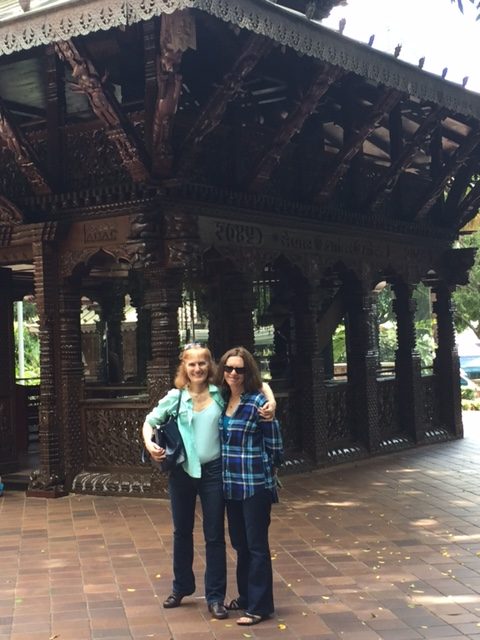 After Kaye got on discourses she explored being of service finding that "Being of service in MSIA was more like being of service to myself."  She took on the role of MSIA Rep for Queensland. I interviewed Kaye about her experiences in being the MSIA Rep not just once, but twice.
Q. Why did you become the MSIA rep the first time? and then a second time?
K. The first time I became Rep, I wanted to have a role within the community where I could make a difference.  However, I was reasonably new to Brisbane, and instead of working along side my co-Rep, it was more a case of working under.  I was not confident enough to change those conditions, so I resigned.  The second time, it was much more clear and I was ready to take a leadership role.  The groundwork had been done by some amazing Reps before me who were simply amazing in the role, so I had a great base to work from.  Plus, I had had so many other roles within the community by then, so I knew I had their support.
Q. What is favorite part of being the MSIA rep?
K. My favourite part of being the MSIA Rep is bringing people together to share the teachings, and to have a lot of fun at the same time.
Q. What is the most challenging part of being the MSIA rep?
K. The most challenging part of being the MSIA Rep is knowing that I can't be responsible for everyone and being clear about what's mine to handle and what's theirs.
Q. Does Barry support you in your role as MSIA rep? how?
K. Barry supports me in my role as Rep by enjoying being with MSIAers and being willing to help out when needed.  Our home has  been used for seminars, workshops, meetings, and services for many years.  We've had more people stay with us than I can count.  So, the fact that he has been happy to share our home and share his time makes it so much easier for me to be MSIA Rep.
Q. How do you get so many people to volunteer? what specifically do you do and/or say?
K. Our Queensland community is extraordinary in so far as most people want to be part of what's happening.  We have Community Meetings that are extremely organized and usually involve sharing a meal.  What I constantly remind people is that John Morton and the Light staff go to where the energy is.  If we want you here, then we need to do our part.  That involves being willing to do whatever needs doing, with a smile.  I love giving credit and I love honouring people's efforts.  When people feel valued, they give good value in return.  Our Community is testimony to that.
Q What are you doing to support your MSIA community? to reach out to new people?
K. We have several PTS workshops a year, always including open ones as well.  Our home seminars have enjoyed a burst of energy.  Most people agree that having home seminars is a really effective way of bringing people in.  If we have a social event, new people are invited.  Social media is playing its part these days as well, because our events are always shown on Facebook with invitations to attend.
Q. Any special words you might have to share with your fellow MSIA reps or anyone thinking of serving as the MSIA rep?
K. Being MSIA Rep for me is a wonderful opportunity to take all we've learned from the teachings to a whole new level.  It's an opportunity to be closer to the Traveler and to step forward willingly to bring people together who want a closer relationship with Spirit.  I believe that the teachings exemplify the greatest wisdom on the planet when it comes to practical spirituality.  For me, John Roger is still the most consummate teacher, and I will be forever grateful for the day he entered my life.
I'm so grateful to Kaye and all the MSIA reps who continually inspire me as they put their body, heart and souls on the line to so lovingly serve their MSIA communities.
Light and love to each of you.
Angel