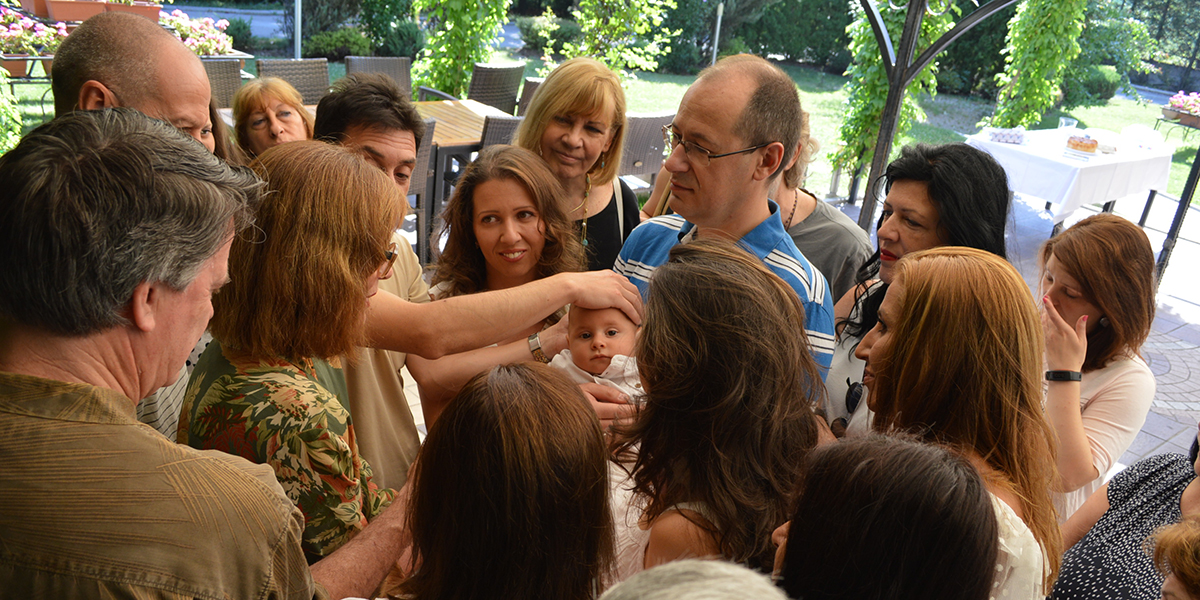 ---
Once again, this summer, we were blessed to welcome the Traveler's spirit in Sofia, Bulgaria. During John and Leigh Taylor Young Morton's visit we shared together a lot of love, joy, inspiration and new awareness. It was a busy time with spiritual work, filled in with Light and full of blessings.
During the open event, Leigh introduced the Sound Current to the Bulgarian audience in her gentle and svelte style. There were 76 participants, quite interested in and craving for spiritual knowledge. Having J-R's video excerpts with Bulgarian subtitles and MSIA Introduction brochure in Bulgarian made this spiritual wisdom even closer and more easily understandable for the Bulgarian community. We welcomed the Traveler with open hearts and the sharing with him was deep and profound. The experience was beautiful, sacred and authentic. In the end, once again, we were blessed by the Spirit through one of John's blessings.
The day spent with John and Leigh in the fourth Insight IV in Sofia was filled in with magnificent energy, deep awareness, spiritual wisdom and nice surprises. Insight IV is a month-long advanced, professional development seminar for people who want to present themselves powerfully and in alignment with their purpose. It's described as "Knowing the Purpose of Your Heart" and it takes place every two years in Sofia, Bulgaria.
Guided by Leigh and John, we spent a wonderful time in the inner sanctuary, deepening and made more vital the relationship with the inner Master. The communication within was open and abundant. We even had the chance to meet some more Masters and to continue with more awareness along our Path to Mastership.
And in the end, it turned out to be a great new beginning for some, two sweet babies received their blessings. Alexander and David showed us their wisdom, purity, great purpose and inner beauty. It was time of joy, of celebration, and of sharing the love, the light and the closeness.
When I think about the time spent with John and Leigh here in Bulgaria the word that comes to my mind is Grace. I'm extremely grateful for the opportunity to serve, to grow, to learn, to love and to be blessed. Thank YOU John and Leigh, thank you Traveler, Christ and God.
---
VIEW THE PHOTOS