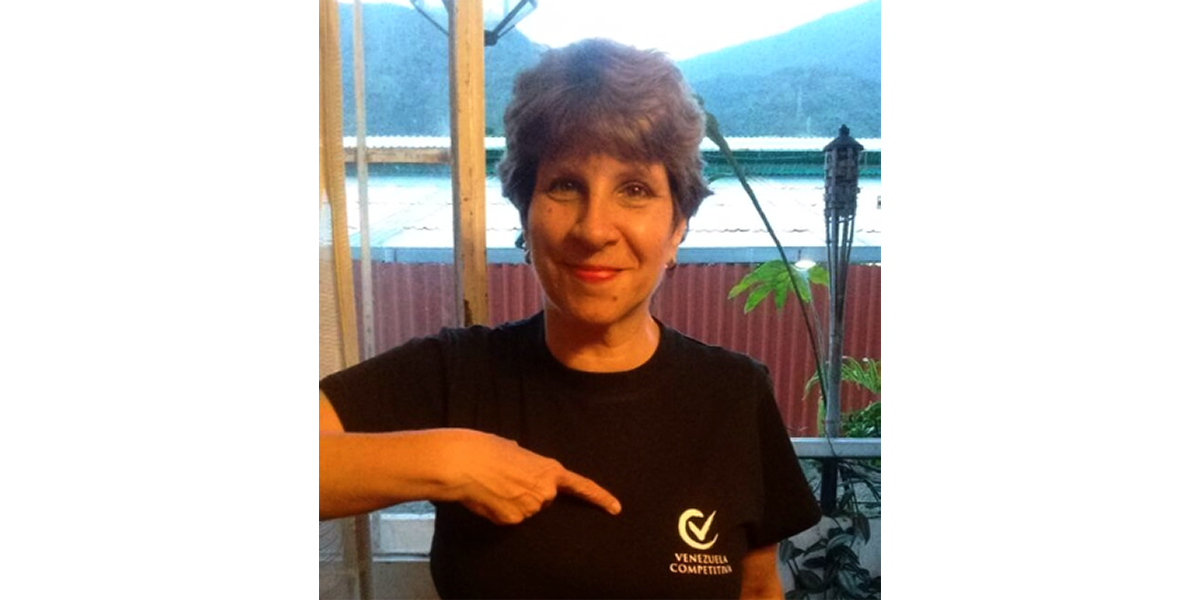 ---
In Challenging Times, the Way Out Is in
It might sound as a cliche, but certainly trying to explain what is going on in this country is way beyond words. Not even in my own language. And somehow, I don't want to talk as a victim, but as an observer. And most of all, as a child of God.
From being one of the richest countries in the world, now Venezuela occupies first places on almost every deplorable list: Highest rate of crime, highest inflation in the world, the most painful corruption.
We have gone through protests, people being killed by army or police just for protesting. Most of those victims were young people. Protesting for claiming freedom and the right to choose better options for their future.
Why has been so difficult? Why has been so painful?
I cannot speak as a journalist. I cannot even make an analysis of anything because I'm not an expert in politics, neither in sociology or psychology. But I am a human being, a citizen of a country that was once a vibrant, colorful place of warmth, generous and fun people.
I still notice the same warmth and generosity, but also I notice fear and sadness. Because the word "OPTION" is not as available as before. In terms of the physical world. In terms of basic needs. Scarcity, violence, corruption, are not exactly an uplifting combination. It seems that most people out there are just trying to "survive".  There are people eating from garbage bags, there are long lines with people waiting for regulated products in order to get some food at regulated prices and just have something to eat. There are less vehicles for public transportation due to lack of parts. Dirty walls are painted with protest statements or government propaganda. The times of a lively city by night doesn't exist anymore. Streets are kind of empty around 9:00 pm. Insecurity is taking a toll on everything and everyone. Devaluation is taking a toll on professionals, professors, teachers, doctors and almost everyone.
Media and social networks became a way of protest because there are not many options for denouncing what it is not working. But the problem with social networks is that they are plagued by speculation, fake news, and alarm.
What am I learning? How can I keep seeing, in spite of fear, scarcity and violence, through God's eyes? I recalled my good friend and mentor who told me once, almost 17 years ago, during a general strike, something that still resounds in my heart and my head:
"What's going on in Venezuela is perhaps more serious than a tsunami. When a tsunami or a major disaster occurs, there is death, loss and the natural process: Grief, denial, acceptance, and then people move on to build again, gain strength and keep on living. Venezuela's case is rather different because it seems like a series of earthquakes not strong enough to destroy but so often and scary enough to keep people in constant alert and fear. That uncertainty keeps eroding strength and it can be very exhausting."
I keep thinking about it because it certainly feels that way. Each country has to deal with its own karma. Of course, we are not the exception. This is a country with so much richness, not only in resources, but in beauty, landscapes, and the goodness of its people. Somehow, we are at the mercy of God right now. Structures in the country are showing signs of low maintenance, or abandonment. Even in shopping malls we can already find closed stores, empty halls, or people looking at shopping windows sighing with sad eyes. Last week while I was in a work meeting, there was a 4.6 Richter scale earthquake and we evacuated the building, and people were frantic thinking of tragedy or how difficult it would be if a major tragedy hit the country. We realized how unprepared we are, how so unprepared we are.
I keep wondering: How can I see everything through God's eyes? There are still so many blessings in disguise. And I keep realizing that the way out is in. When the options outside are fewer and fewer, there are more and more options within. Every little thing is more significant. In a tropical country bananas are part of who are. Now a banana tastes even better because nothing is taken for granted. Because scarcity is painful and every little thing we can enjoy is an opportunity to be aware of the many blessings. Even if portions of food are smaller, I am choosing to enjoy every bite.
And in seeing everything through God's eyes, miracles can happen. Not as if I am in denial of the situation, but just in the certainty of God. Trusting God and the perfection of all, even if sometimes I don't like what I see. What can I do to keep trusting God? In these challenging times, I am just taking one day at a time. Planning in uncertainty is quite a task, so one day at a time is what allows me to handle things without feeling overwhelmed or defeated by fear. Just one day at a time. Being here and now. And when I am concerned about something, just turning my focus to trusting God. I know there will always be a solution.
MSIA Venezuela family is still here. Some of us are doing OK. Some others are going through health challenges that are really hard to handle because medicines are not available, insurances cannot cover all costs, and public hospitals are in such a depressing condition. And because the current situation looks more like survival mode for the majority of citizens, it's harder to get together. There have been wonderful initiatives, like a day of meditation for Venezuela in which different organizations participated and created a variety of activities focused on sending Light and positive thoughts to all the country. Some other private activities with the help of NGO's and Christian churches working together to provide some food to the poorest people. Soup or "arepas".
Through the eyes of God I still can see the goodness and generosity in people. The spark of Light and Love in the eyes of the other. We are still here. MSIA Venezuela and its people are still here. Perhaps it is more difficult to get together, perhaps we are dealing with a challenging day by day situation, but devotion is as strong as ever.  Beauty, loving and caring are still present. Even in the midst of pain, sadness or fear.
Keep visualizing our country in abundance and prosperity, loving, caring and healing. If donations can be made, we are more than grateful: medicines (even aspirins, deodorant, toothpaste, shampoo, rice, pasta, oats, powder milk, sugar, etc).
And the blessings are already present.
Cause I am learning that the way out is in.
---
HeartFelt will be organizing food and supply packages to send to our Venezuelan MSIA family.
If you would like to donate, you may do so by:
♥ Monetary Donation which you may do HERE ONLINE or by mailing a check made out to the HeartFelt Foundation to 3500 W Adams Blvd, Los Angeles, CA 90018
♥ Donate Goods & Drop Off at Prana by October 20th. 
♥ Assist by being a goods buyer >> contact Skyler at Skyler@heartfelt.org or (323) 328-1925
Please continue to send Light for the highest good to all in Venezuela.