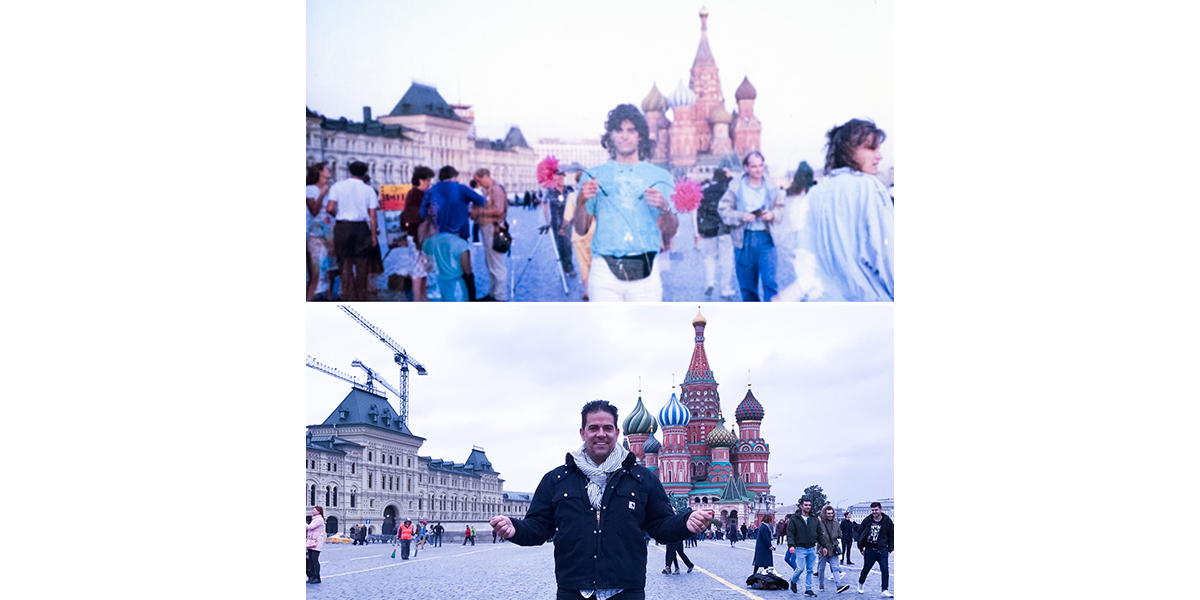 "What the heck am I doing here in Siberia?" It is 5:00am on Saturday, September 30. My Aeroflot plane has just landed at the Barnaul airport.
This is far from the first time I have asked myself such a question. In fact, it has become a common reaction at those times when my ego drops and I feel small. Filled with self-doubt, I ask the peanut gallery inside again, "What the heck am I doing here in Siberia?"
There is usually no answer. I have learned to just sit and observe until it shifts. Over the years, I watched John-Roger's ever-changing consciousness that agreed to do something on a Monday but canceled on a Friday because it was no longer in alignment. And he never questioned himself or his decisions. To me, that was a demonstration of trust, discernment, and faith.
My trip began two days earlier in Moscow, where I was greeted at the airport by Radislav and Katerina, who would be my "attached at the hip" interpreter.
Moscow was such a great Light. The night of my arrival, I screened the Mystical Traveler film for seven Souls in a journalist's office with a few seats and a projector, iPad and small speakers. After introducing the movie and speaking about J-R, I took a nap in the back room. When I woke up about halfway through, Radi yelled, "Let's take a break!"
When the break was over, the group wanted me to talk. So I spontaneously had my first "Evening with Jesus Garcia" in Moscow. I did my own version of a Q&A, sharing about J-R and my new memoir, The Love of a Master. It was straightforward and very healing for some. Basically, I got out of the way and let the BUS (Boys Upstairs), GAS (Guardian Angels Society), and J-R handle it.
I spent my last day in Moscow in Red Square, drinking coffee at the Kremlin and staring at Lenin's tomb, wondering if he wanted to get out. The people in the Square seemed very happy. I remembered the first time I was there, with J-R and the PAT IV group in 1988. While planting Light Columns, I felt J-R's energy and sensed that the columns he had planted back then were still very present.
It was a moment of contrast for me, with the historic tomb on one side and directly across, the huge Gum Shopping center, the nearest store selling Cartier watches. Interesting. I'm aware of the work J-R participated in. The Light and high vibration is very present in Red Square and Russia. Light and love to our countries sharing in the common good for all concerned.
Fourteen hours later, I was in Barnaul presenting the Volunteer of the Year award from MSIA's annual Conference in July to Lubov Zhikhareva. This woman is a powerhouse who is overseeing the effort to translate the Soul Awareness Discourses into Russian. Lubov is one of many ministers I have had the pleasure to collaborate with in the Movement who have become a rock in the wall of John-Roger's works and teachings.
The event room at the top floor of my hotel was filled with more than two dozen radiant Souls beaming energized Light from their faces after a full day of nonstop spiritual activities; a spectacular Baptism with 25 participants, followed by Light Column planting at a park in the center of the city, and finally Barnaul's premiere screening of the Mystical Traveler film.
Running late for the premiere, I presented and started the film while wrapping up seven initiations and two ordinations that were scheduled for that evening. It was a full day of Light, Love, movie and time. Except for two people, no one present spoke or understood English. Thank goodness an angel named Sofya showed up from Omsk who spoke perfect English and generously served as my translator the entire time.
Remarkably, the Omsk ladies, including Sofya, had taken a 13-hour train ride to Barnaul to be in the energy—after the screening and award presentation, they all raced back to the train station to head back home for another 13 hours!
"Where two or more are gathered, there he is," John-Roger has said. The pull of the Sound and Light in that room was hard to resist. I just wanted to lay down and fly. It was service from the heart…not much talking about it, just doing it. I am so grateful that I can now walk to 2101 Wilshire Blvd. for events in Santa Monica. We are blessed to have the teachings close by.
I want to give a big shout-out to people like Marjorie Eaton, Betsy Alexander, Laren Bright, Paul Kaye, Angel Harper and John Morton who have supported the Barnaul community and kept it going. I know that Terry Tillman, Cleora Daily, and many others served the Loving call, planting and seeding the works of John-Roger in this region. It's great to experience the work's of John-Roger and also see it with my own eyes thousands of miles away.
Between Barnaul and Moscow, more than 15 people took home Mystical Traveler DVDs to keep.
On October 1st, I flew back to London to set up for The Love of a Master Book Launch and Signing at the Old Columbia Hotel, where J-R and John held many events over the years. The event would take place five days later, on my 54th birthday. I greatly appreciated the assistance of Nathalie Franks, who help me get everything set up and provided support during the launch.
The book signing on October 6th turned out to be a sweet, successful event with 16 beautiful guests, including several dear friends. I felt J-R in the room with yet another gathering of "two or more." Simple and natural. I felt loved and supported in my ministry.
Thank you, U.K. Thank you, J-R.