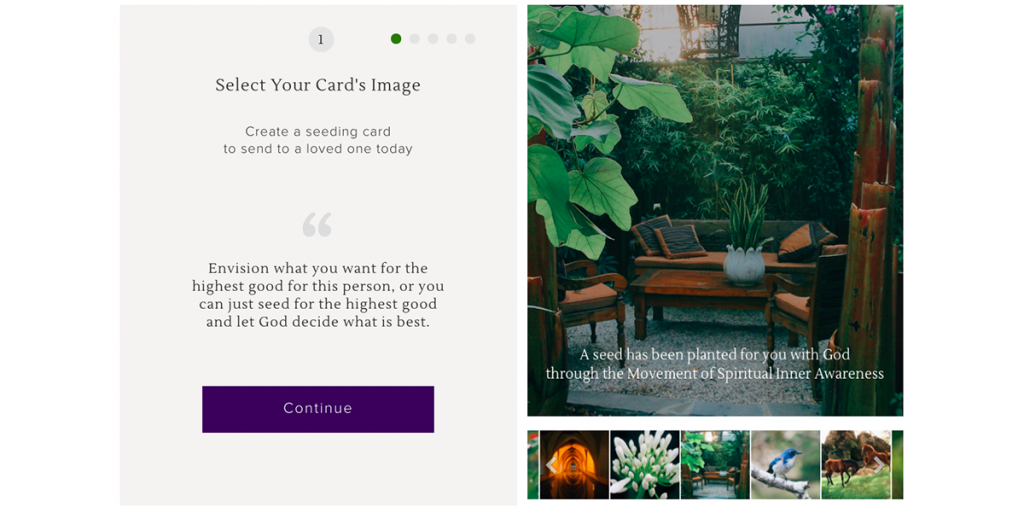 In MSIA, we have a wonderful Spirit-based tool at our disposal called seeding to assist us in living an abundant life. We use it to work in loving partnership with God to manifest what we would like to bring forward into our lives, for the highest good of all concerned.
MSIA's founder John-Roger called it "one of the most profound, best-kept secrets in the Bible." We seed to bring about a future-effect. It works in a similar way as when we pray over our food and say, "Thank you, God, for what I am about to receive." With seeding, we are saying, "Before I receive this, I am acknowledging the presence of it."
We can seed for tangible things like a new car or more money. Or, we can seed for something intangible like good health, or clarity. Seeding for others can also be done. It is actually one of the most fulfilling ways to seed because we are asking God to assist someone with what they need. As such, it is a wonderful way to be of service to those we love. A regular seeder described it as "turbocharged prayer."
MSIA has just launched a new seeding card portal where you can send someone an email seeding card with a beautiful image and a personal message. Or, if you prefer, you can choose your image and send the card anonymously.
Although our new seeding cards were only just launched this past week, we are already hearing heartwarming, astonishing stories from the people who have received them. Seeding cards are a wonderful way to reach out to others to share our loving and call forward God's presence to assist them. The seeding cards are available in English and the Spanish version is being developed.
If you would like to learn more about the process of seeding, MSIA has a seeding resource page with everything you need to know to begin: how to seed, inspirational seeding stories, questions and answers, and a lot more.