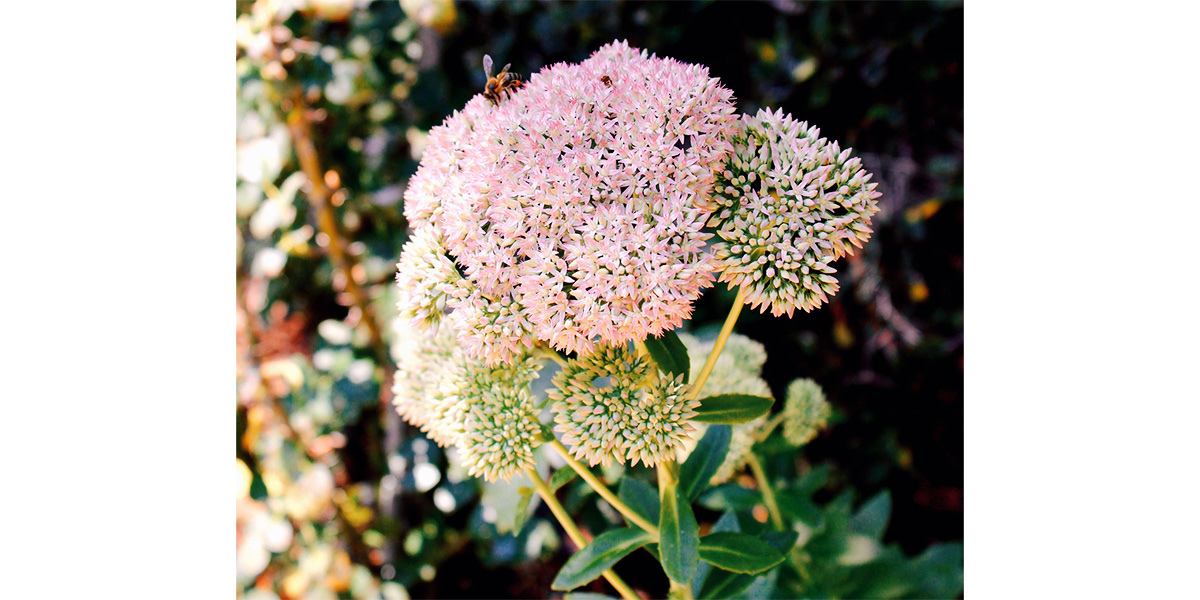 Did you read the exquisite write-up about Peace Awareness Labyrinth & Gardens in The New York Times? The PAL&G piece is by best-selling author, Reif Larsen! (His books are also popular movies).
Mr. Larsen's depiction of PAL&G tours' Guardian Angel is perceptive and accurate. "I was greeted at the villa's entrance by a kind man named Juan Roberto."
Through heat waves and cold spells, PAL&G's bespectacled greeter, Juan Roberto Schulz gazes upon each visitor as if welcoming a long lost cousin. He also answers FAQs with great patience. Mr. Larsen remarks that at the end of his exchange with the PAL&G greeter, "Memories of Interstate 10 bedlam began to evaporate."
Good thing I was sitting when reading Mr. Larsen's Finding Yourself in Los Angeles. His masterful portrait of PAL&G is swoon-worthy. He describes his labyrinth experience: "As you walk, the city becomes a distant dream, a movie half-remembered."
Mr. Larsen also mentions shinrin-yoku ( 森林浴 ) ‐ Japanese for forest bathing. He delights in being "serenaded by the gentle babble of small fountains." (Be still my heart!!)
Insights about other LA gardens and photos are offered, too. (PAL&G takes top billing.) Scroll down, and you'll see two people familiar to PAL&G regulars: Anna Sugai and Jeffrey Morgan. An aura of confidence trails the duo walking the labyrinth. Maybe my admiration colors the lens. Anna Sugai is a Brazilian beauty who speaks three languages. Her good looks and smarts are surpassed, however, by her depth. Ask anyone who has seen her co-facilitate a PAL&G evening event. Jeffrey Morgan is an attorney who knows a thing or two about international and integrative law. He's also quick with a reassuring smile. He serves on the Transcendent Leadership faculty at Peace Theological Seminary.
Mr. Larsen's Finding Yourself in Los Angeles in The New York Times illuminates the spirit of PAL&G. It is impressive. The masterful wordsmith's work strikes my heart with awe for another reason, too. I came to this country from Japan a few decades back. The Guasti Villa stood proudly like a Grande Dame on West Adams as it does today. The mansion, however, was sans labyrinth and gorgeous gardens. It was an isolated island of beauty enjoyed by a few.
Two important men in my life ‐ my beloved teacher and boss ‐ inspired the creation of PAL&G: Movement of Spiritual Inner Awareness (MSIA) Founder, John-Roger and MSIA President, Paul Kaye. They are both role models of living from the inside out.
Remember the 1989 film Field of Dreams? An Iowa farmer builds a baseball field at the bidding of his inner guidance. Trouble ensues. Tears are shed. A happy Hollywood ending prevails. "If you build it, he will come."
Voices are tricky business. Is the whisper well-intentioned or rooted in illness? "Check it out," is a phrase which John-Roger repeated on many an occasion.
Clearly, John-Roger was listening to a heavenly messenger about a LA labyrinth. A French accented angel, perhaps. Paul remembers the conversation with John-Roger about a labyrinth at 3500 West Adams Boulevard was ignited in Chartres Cathedral in France.
Maybe Paul's whispering angel was from the East. MSIA's President was instrumental in the birth of an Asian accented garden. He had a vision of something "mad, chaotic, and green with lots of water features."
The French artisan crafted marble labyrinth was consecrated by John-Roger and MSIA Spiritual Director, John Morton in 2001. The following year, Paul's idea for the garden was realized. A handful of spiritual warriors roamed the Peace Awareness Labyrinth & Gardens (PAL&G) upon its creation in the new millennium.
Today, sold-out tours prevail as peace seekers strengthen Soul practices. Including a New York Times best-selling author.
Do you hear a voice whispering? "Be a PAL&G docent…The visitors will come."
Check it out. Call Program Director, Carol Jones at (323) 737-4055 or send an email to carol@msia.org
Click here to read Reif Larsen's Finding Yourself in Los Angeles in The New York Times.