John Morton and Leigh are in Australia for the first time in three years with MSIA staff doing services and PTS events.   The Aussies are, of course, enthusiastically welcoming them with open arms. Those of us in other time zones are getting to experience what it is like to attend events online afterhours!
Back home in Los Angeles, we are looking forward to Easter and are super excited about The Upper Room Workshop on April 8 and 9.   A lively contingent of 20 MSIAers from Bulgaria are expected to join us at Prana for the workshop and other activities, including a visit to Windermere.
We have been receiving wonderful feedback for the live and self-paced online course The Romantic Warrior: Being Happy as a Lover.   You can discover this course and others at the Soul Transcendence Online site.  Here is a comment from one student:
I am taking The Romantic Warrior class and just finished week 1!  I wanted to reach out to you to say I LOVE IT!  I've heard [the song] "Both Sides Now" years back but never really looked at it verse from verse from a spiritual perspective. The way you tied it into class was brilliant.  I know that a lot goes into creating these classes and I appreciate that you do them.  This is my 3rd and I hope to take more in the future.
Jeffrey Morgan gave an update on HeartFelt (and HeartReach) at the February Los Angeles Global ministers meeting.  He shared about being invited to help transform HeartFelt into a volunteer run organization and meeting with Patti Rayner, the original HeartFelt director.   Patti shared with him the origin of Heartfelt. After noticing so many homeless young men on the streets of Santa Monica from the closure of mental health facilities in the late 70's, Patti and others started bringing food or giving out food to them from the Insight building, unsure if it was appropriate action. But when asked about it, J-R specifically said: "Patti if they come to us, we help them." And HeartFelt was born and they started doing just that. J-R has told the story of his then receiving the vision from Spirit, of the "HeartFelt Hands", which he had Ingrid Avalon paint under his direction, and which we have today.
Jeffrey described the ongoing HeartFelt work that volunteers are already doing and the coming announcements for more service opportunities.  The plan is that every MSIA community will have at least one volunteer who acts as HeartReach Community Rep working closely with the ministerial board to identify and address local needs.   Stay tuned for an email announcement of a HeartFelt Townhall meeting later this month as well as further information about ways you can support HeartFelt and HeartReach during this exciting time.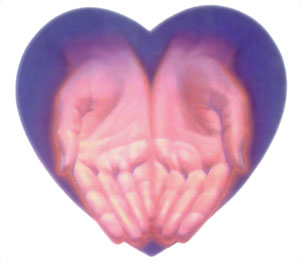 Heartfelt hands, painted by Ingrid Avalon from a vision John-Roger had.
California has been drenched in rain and snow this winter. We are grateful as there has been drought conditions in many parts of California for years.  The cold weather and storms combined to coat Windermere with a beautiful blanket of snow.  If you visit the ranch this spring, you will appreciate how green it is.  And the goats are very happy about it!  Milo Page sent us some snow snaps.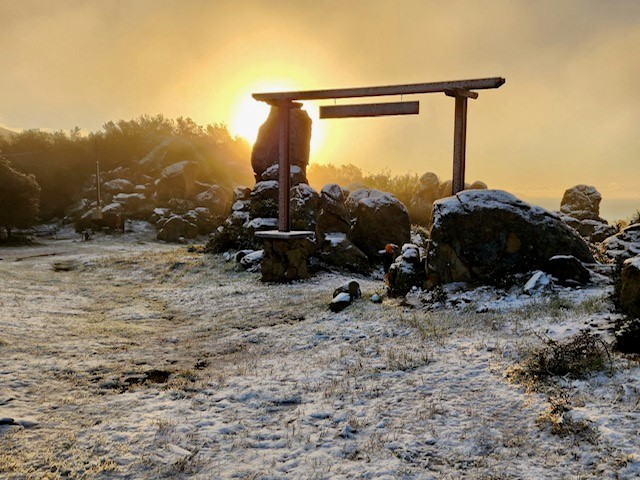 Snow at Quelin Rocks.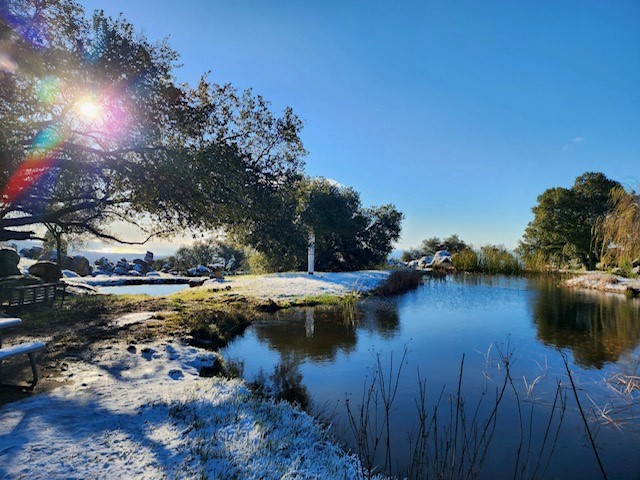 Snow at the Windermere pond.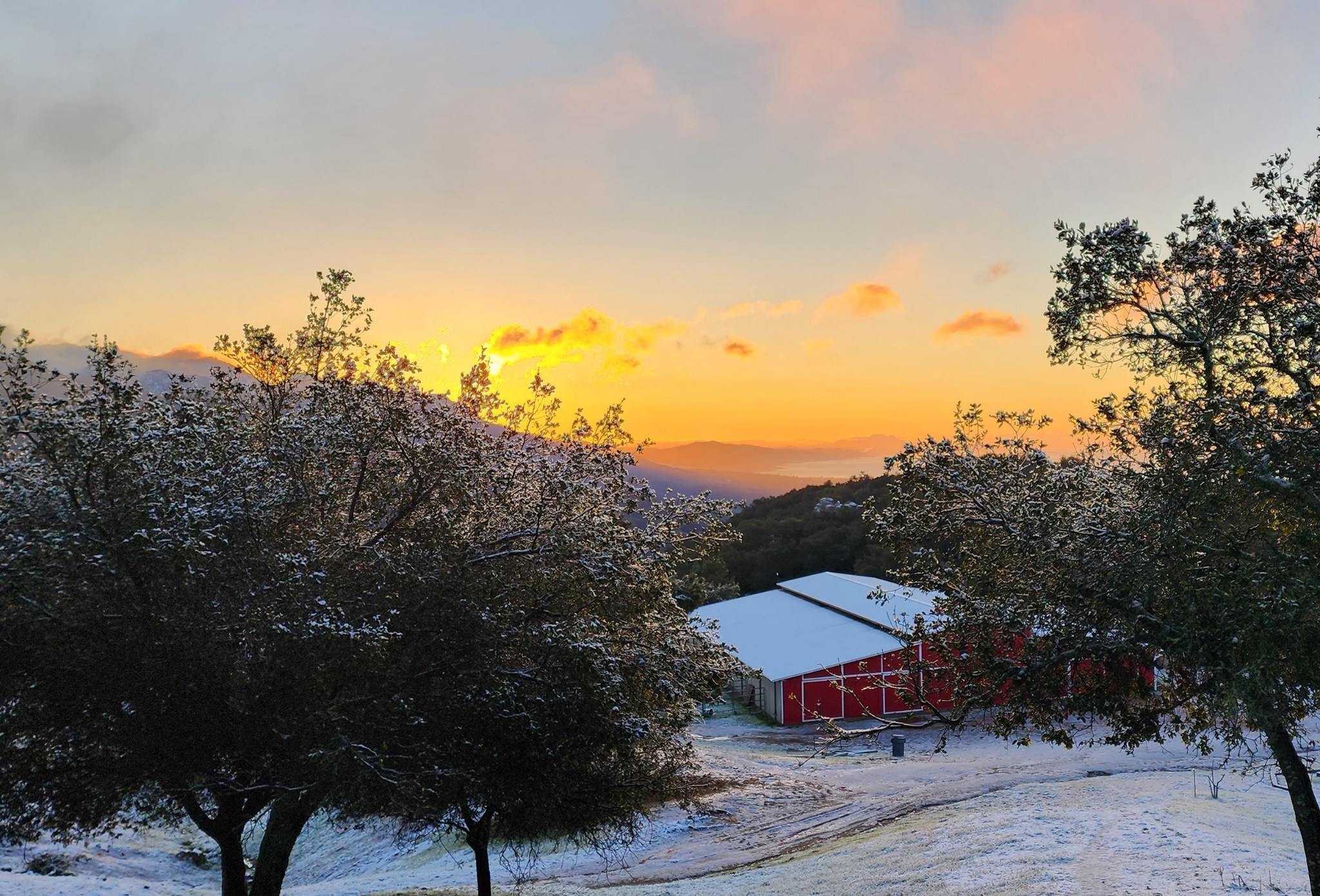 View of the barn with snow on the roof.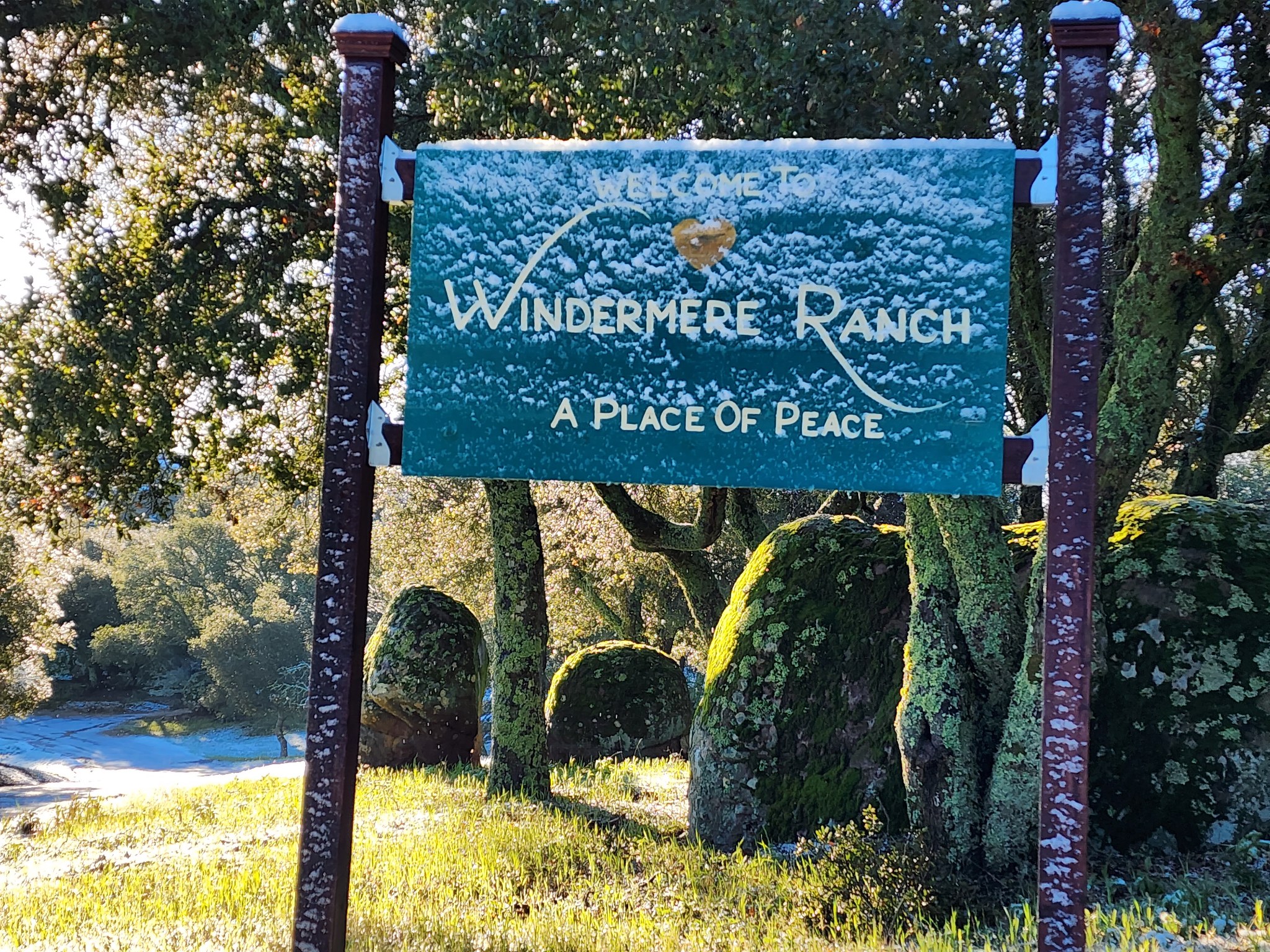 Welcome to Windermere sign at the entrance to the ranch, painted by Sharon Trieste.
God Bless you, and thank you for participating in MSIA and for all that you give in so many ways. As J-R would constantly remind us, "It is the loving that makes all this work." We love and appreciate you!
The MSIA Presidency – Paul, Vincent, and Mark
MSIA Presidency Succession – David, Jeffrey, and Sherie