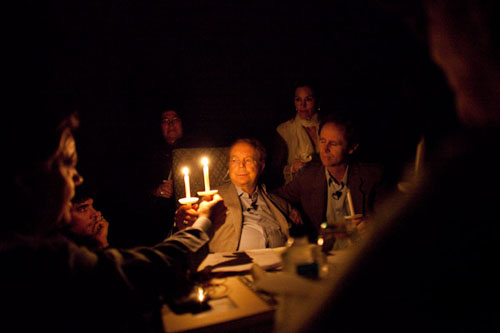 This was our 7th annual Best of Super II and our major fundraiser of the year.  As always, it was an awesome blessed event – participants being pampered in luxury and spending three days with Insight's beloved Founder and friends.
Enjoy David Sand's photos of Best of Super II – 2010 held this past Memorial Day weekend at the Ojai Valley Inn & Spa with J-R, John Morton and Michael Hayes.
BEST OF SUPER II – 2011
has been scheduled for Memorial Day weekend 2011
and once again J-R has agreed to participate, health permitting
NEW LOCATION: The Ritz Carlton Laguna Niguel, another five diamond luxury resort, located atop a 150-foot bluff overlooking the beautiful Pacific Ocean, will be the venue for our 8th annual Best of Super II, May 26-29, 2011.
As of this writing, Best of Super II – 2011 is already over 75% enrolled. So if you want to participate, act now.
For more information or to register:
Contact Judi Goldfader at judi@goldfader.com
Candace Semigran at candace@insightseminars.org or 800.311.8001 (office).