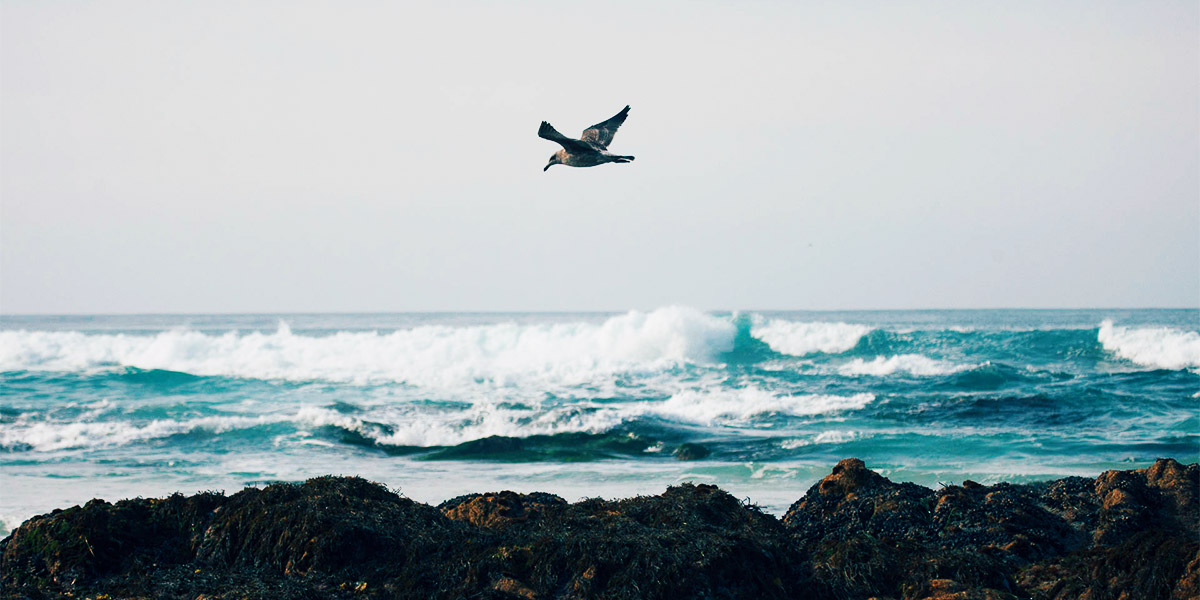 This article has been edited from a Path to Mastership seminar given by John Morton in August 2017 in Santa Monica, CA and includes excerpts from John-Roger's book "The Path to Mastership" and a video seminar, "The Tipping Point to Mastership with John Morton", delivered on the beach at Asilomar, California on December 16, 2017 as part of The Royal Road: The Path to Mastership Retreat. At the end of the article is information about The Royal Road: The Path to Mastership Retreat that is being held in Spain in September 2018 and how you can participate.
---
What if the most important key to mastership is to love yourself – and others?
In John-Roger's book The Path to Mastership, he shares with us:
"It is through loving made manifest that you are able to recognize a Master. Love is the greatest step of mastership. When loving is expressed, all other aspects of mastership fall into place and blend into the loving. It is the greatest of the keys."
As we begin 2018, what if you made that your only resolution: I am going to love myself more. I am loving myself more. I am loving myself unconditionally. I am loving myself as God loves me, as Christ loves me, as the Traveler loves me. And I am loving others as myself.
God's will is that we all love one another. And that we love everything in the way God loves everything. So if we go ahead and do that, then we are demonstrating all the keys to mastership at once.
If God's will is that we love, when we don't love, then in some way we're false. We're not being true to God's will that is done, that God is love. That's also scripture. Let's consider the truth is God is love.
As we behold love, then we are in God's will. Let's consider that on planet earth love is heavenly.
Have you ever had a moment in your experience in which everything was heavenly? When I first had this experience, it was awesome because I realized that the conditions were more or less the same as I was not experiencing love. It was my experience that was different. So when my experience was not heavenly, I realized that was because of my way of relating to the situation because the conditions had not really changed. When I changed my way of relating to the situation, when I changed my inner attitude, I found I could relate to everything as heavenly.
THE ELEVEN TRAITS OF MASTERSHIP
John-Roger shared with us in his book The Path to Mastership, that we can move our whole consciousness forward by developing these eleven traits which define the path of mastership: truth, sacrifice, faith, creativity, intelligence, will, devotion, discipline, service, love, and MASTERSHIP. He said, "If you get one of these eleven key traits of mastership functioning in your consciousness, all the others will start coming into line."
He also reminded us that "Jesus talked about the path to mastership in a very simple way, saying, 'Seek ye first the kingdom of God, and all these things shall be added unto you.' (Luke 12:31) Living the steps of mastership will lead you to the kingdom of God."
John-Roger considered, as do I, that service is the highest consciousness on the planet. It just means that we're in oneness; we're in fellowship with the highest consciousness.
We are living in a state of mastery. And here's the saving grace. We are going to be in mastership even if we don't want to be.
I like to start with – "Am I true and am I loving?" If I'm being truthful and loving, then I know I'm engaging my inner master.
One of the things that I heard from John-Roger that is amazing to consider is "Spirit is the clearest state possible."
Mastership is coming directly out of this consciousness we call spirit, which is our true nature. Our soul purpose in any moment would be to come into the presence of the spirit.
And in that presence is the master. And that's a very direct emanation of who we come from that is the truth of God and the love of God. As we open our self in this attunement, we come into this presence of the inner master. And there's a transcendent force present so we can be fully in attunement with the inner master.
We can put our self in a position of receptivity to the spiritual flow by invoking the consciousness of the inner master. Here we go.
INVOCATION
Father Mother God, with all the sounds around us, with whatever is present where we find our self now in this world, we bring forward your Light to attend to all things, serving the highest good. That this is coming through the consciousness we call the Christ and the Mystical Traveler. In the higher attunement we would also call it the Preceptor.
Consider the truth is how you are breathing and the breath comes in naturally and leaves naturally. In this attunement we also can be aware of the light that radiates. We can open up our consciousness into hearing the sound that comes from the divine nature.
As we come into this focus with the inner master, we are also aware that the inner master is in our body completely, so the master consciousness is in all the senses. And the presence of the inner master is intimate as one who knows you entirely, completely, and loves you entirely, completely.
The opportunity is to be more aware in however you experience your life, however you express your life. So you can behold what it is to live your life in the mastery of this consciousness.
There are names and they are vibrations that call forward a greater attunement. We often use HU (pronounced hugh or H-U) or Ani Hu. We use the initiatory tones.
In this experience is also the opportunity to be aware of the radiant form of the inner master. You can see this through illumination. You can be aware of how the inner master appears to you in the radiant form. And everything else that you are viewing is also radiant.
Sacrifice any form of doubt or fear. Any form of negativity is also sacrificed. By your faith, you have been chosen to come into the greater experience with the inner master. So you become the inner master. You are this mastership.
In this presence, you are always here and now so there's no need to be concerned about the past or whatever you relate to as the future. You simply need to be here, in this presence, in the awareness however it comes forward for you.
Again, the keys that are in the holy names, but also in the receptivity that we know as listening, watching, observing, beholding the greater truth, the greater knowing that all things are done through love. All the creativity is done through love. This is the revelation that when we are seeing truthfully, we always see love. All has purpose in loving and in becoming this love is a way of being.
And so our life in this world is to love and be loved. Whoever we meet, whatever we encounter is to be loved, and our mastery is the willingness to move to this loving, to be creative, to be intelligent, to find our devotion, our discipline, to come into the consciousness of service. So our life becomes this loving in all ways.
And if you can behold it in this vision, in this knowing of who you are, then the transformation can take place, the miracles can become what is natural to your way of living. You also find greater joy, peace and this quality we know as vitality.
Now there is a form of a test. Let's consider in this test you are being given all that you can handle. So you can handle this in your love, in your truth, in your willingness to be who you are. So the test appears as whatever you would consider as your enemy. Is anyone or anything opposed to you? That you can look at whatever form this is, whoever it is, however many, whatever the circumstances are that accompany this opposition, and you become aware of the loving that transforms all of the opposition into your friend, that you can call to this as, "You are my friend, who I love."
And you see that reality is a manifestation. And with whatever else is in this test, you have the opportunity to be your own witness; that the love that is needed is already with you and always with you. And this is the key to the overcoming of whatever is here in your mastership while you remain in this world, and in all of the worlds to come, that loving is the key of the universe and all of the creation.
Baruch Bashan. The Blessings Already Are.
---
THE TIPPING POINT TO MASTERSHIP with JOHN MORTON
We invite you to watch/listen to the following talk by John Morton that took place on the beach on December 16, 2017 at Asilomar, California during The Royal Road: The Path to Mastership retreat.


---
Note: You may find of interest the following items that are available through the MSIA website store at www.msia.org: The Path to Mastership book by John-Roger, "Simply Be Happy (April '98) by John Morton" newly available in DVD/MP4 and CD/MP3 formats, "Choosing into the Divine Presence" by John-Roger and John Morton, and two books by John Morton: The Blessings Already Are and You Are the Blessings.
---
YOU ARE INVITED TO PARTICIPATE IN THE ROYAL ROAD:
The Royal Road: The Path to Mastership Retreat is being held at the beautiful A Quinta Da Auga Hotel & Spa in Santiago de Compostela, Spain, from Sunday, September 9th to Saturday, September 15th. Click the button below for more information and the opportunity to register: