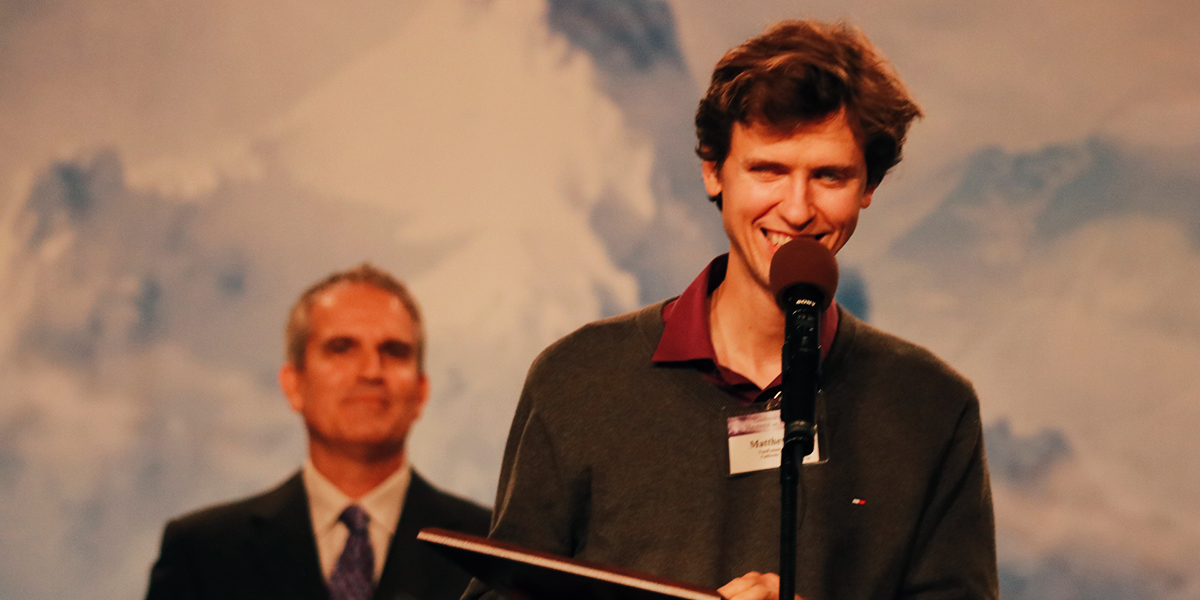 Ministers of Love, Light, and Sound unite! And unite we did, some 700 of us in the Four Seasons ballroom and more than 400 joining in from around the world.
But for me, the numbers don't tell the real story. Numbers don't convey the flood of excitement, celebration, and loving that washed over us in waves as we honored ourselves and each other in our ministries of service.
Numbers may count the 30 years of John Morton's ministry as the one holding the keys to the Mystical Traveler Consciousness, but what number can describe the day in and day out endurance test of devotion such a feat demands? What number can describe the intimate and mystical relationship that John anchors for the Traveler Consciousness with his initiates? What number can explain the real value of leading even one Soul to reestablish itself on the Soul Realm and journey onward into the Heart of God?
No number can do it, so we gave him a silver plate instead.
The honoring of John's accomplishment was echoed gloriously through the recognition of Ministers of the Year Elizabeth Frumin and Steve Beimel, Lifetime Achievement award recipient Theresa Hocking, Volunteers of the Year Matt VanFossan, Enrique Gomez Munoz and Bruce Rosenfeld, and our dedicated incoming and outgoing LA ministerial board members.
Eric and Taras Lumiere jump-started the meeting by calling in the Light through an inspired father-son duo. This intergenerational element continued with Paul Kaye distinguishing two ministers, Jeffrey Morgan and Anna Sugai, as earmarked in a succession plan for the MSIA presidency.
A video of John-Roger ordaining John Morton to conduct ordinations reminded us of the strength of our Traveler's lineage which runs backwards and forwards through time and ultimately includes every one of us.
We also saw video footage of the MSIA media vault as the prez shared the detailed plan to preserve John-Roger's teachings for generations to come.
The immense energy and powerful clearing in the room pointed to the presence of the great spiritual authority that stands behind our group. The Lord Jesus Christ smiled on us as brothers and sisters in his great church.
Brilliant. Uplifting. Marvelous. And in the words of John Morton repeated by Jeff Morgan during the meeting, "the best is yet to come."
Check out the photos from the Ministers Meeting at the Conference of Heaven on Earth