On June 25, 2022 at 12:12 a.m. Elda Luke Hinkins passed peacefully to the other side, and Heaven gained a seasoned and well-experienced angel. Elda's life was one of service, miracles and family. Often there was no distinction between the interaction of those three hallmarks.
Born on October 19, 1933 to Elden and Delphia Luke, Elda was the second child and lone daughter amidst three sons. As a young girl Elda was miraculously saved through a priesthood blessing after being hit by a car. Elda loved working with her daddy on trips and in the family store. She also enjoyed helping her mom around the house and as she catered to General Authorities who would come to town for conferences and would stay with their family.
She was an excellent baton twirler and dancer in her younger years, and enjoyed being active. Elda married her high school sweetheart, Parley Delile Hinkins on February 21, 1950. Elda and Delile lived a true love story. They experienced the highest highs and lowest lows that life offers through the heartache and joy of marriage and family life – and they did it all together for more than 70 years before Delile passed away almost two years ago. Elda was a very devoted wife.
We send love and light to the Soul of Elda Luke Hinkins. John-Roger's note on the Hinkins Family Photo Album says it all.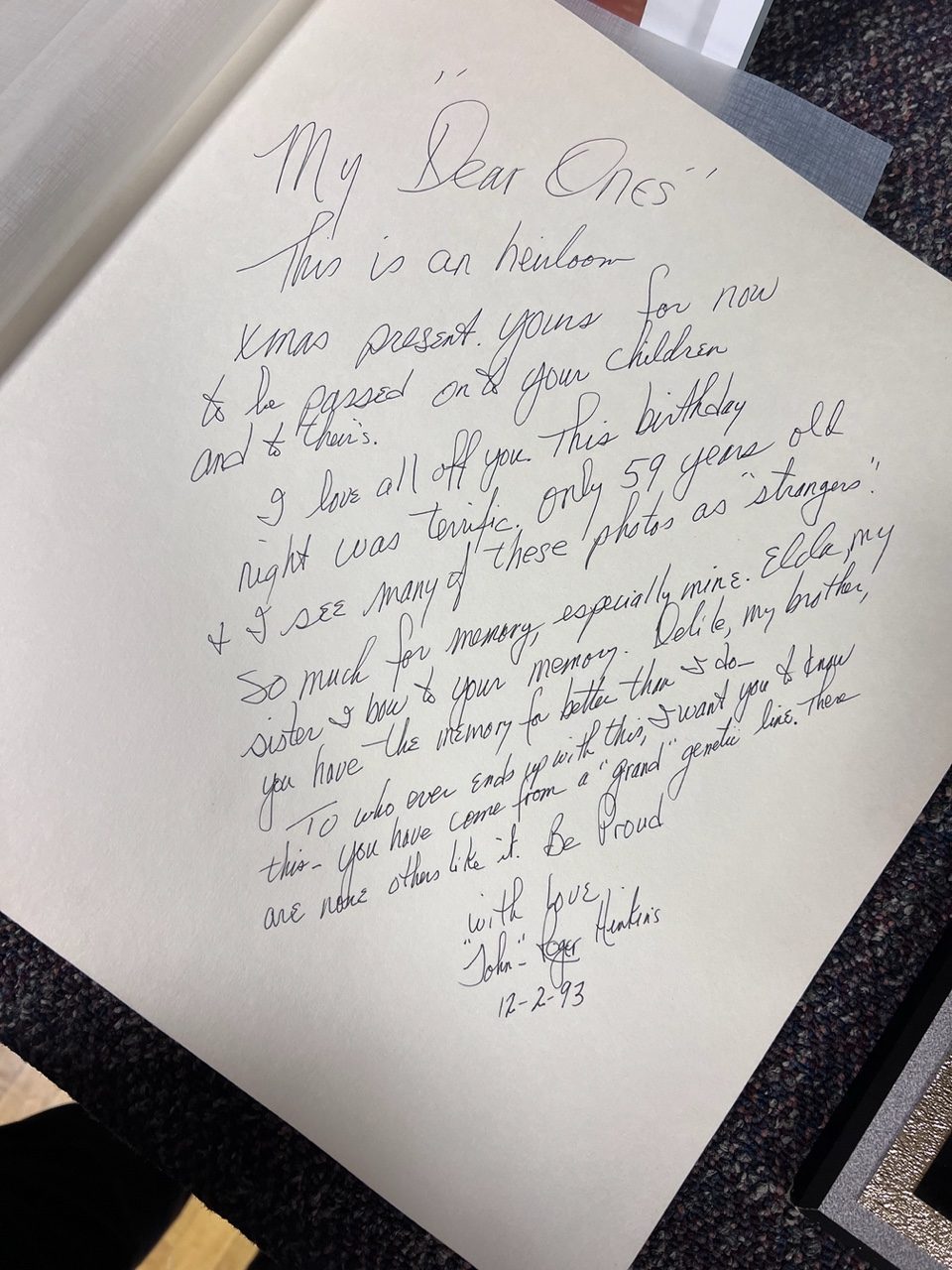 We Love you Elda.
Love,
Jsu Garcia