We have launched a new Online Resource — designed specifically for MSIA students!
The Loving Each Day Chrome App gives you a beautiful and purposeful Loving Each Day dashboard — every time you open your browser, or open a new tab or window. Be inspired and connected to your Loving each day as you connect throughout the day with today's inspiring quote from John-Roger and John Morton.
Within this dashboard you also have the best of the MSIA website at your fingertips! In just one click you can: access the prayer list, tithe or seed, view the events calendar, browse Moment of Peace videos, watch the latest Live Stream recording, and more.
Just click below, for the Video Walk Through — the Step by Step Instructions for how to download will follow automatically afterwards.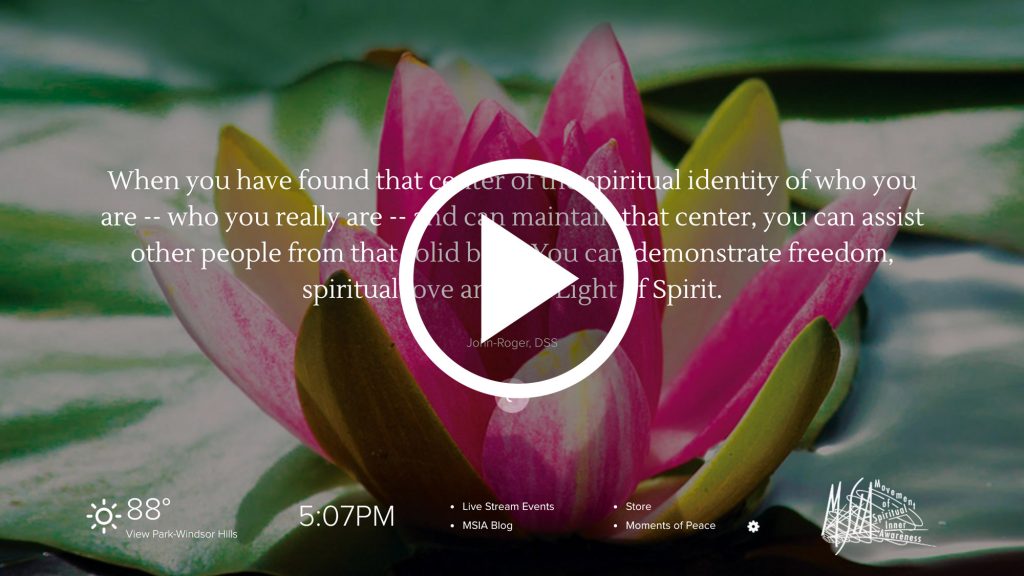 1. Take the Walk Through
Find out what the MSIA Loving Each Day Chrome App is — and why you might choose to download it and use it!
2. Step by Step Instructions:
If You Already HAVE Google Chrome? Start here for the video that will walk you through how to download and install your new Chrome App.
If You DON'T Have Google Chrome — Start here for the video that will help you also first download the Google Browser, including a simple step to help you discover which browser you are using if you're not sure.
Don't have Chrome or not sure? Start Here
3. How To Use The Features
OK! You're ready to use the new MSIA Loving Each Day Chrome App. I'll show you how.
I'm a Techie and I just need the Download Button!
For those of you that do already use Google Chrome and are familiar with the Chrome Web Store — bypass all the fuss and download it now.
But I don't want to use Google Chrome!
Google Chrome is currently the most widely used browser globally, with 72.5% of the world's computer users choosing it for their browser. Statistics show this number steadily climbing every year.
Given all that goes into creating, maintaining and launching an online resource like this, we needed to choose the one most viable option for the most people. We sincerely apologize to you if you don't wish to use Google Chrome, and trust that you understand our choice.
Browse Examples
Learn more and browse examples of the NEW MSIA Loving Each Day Chrome App.