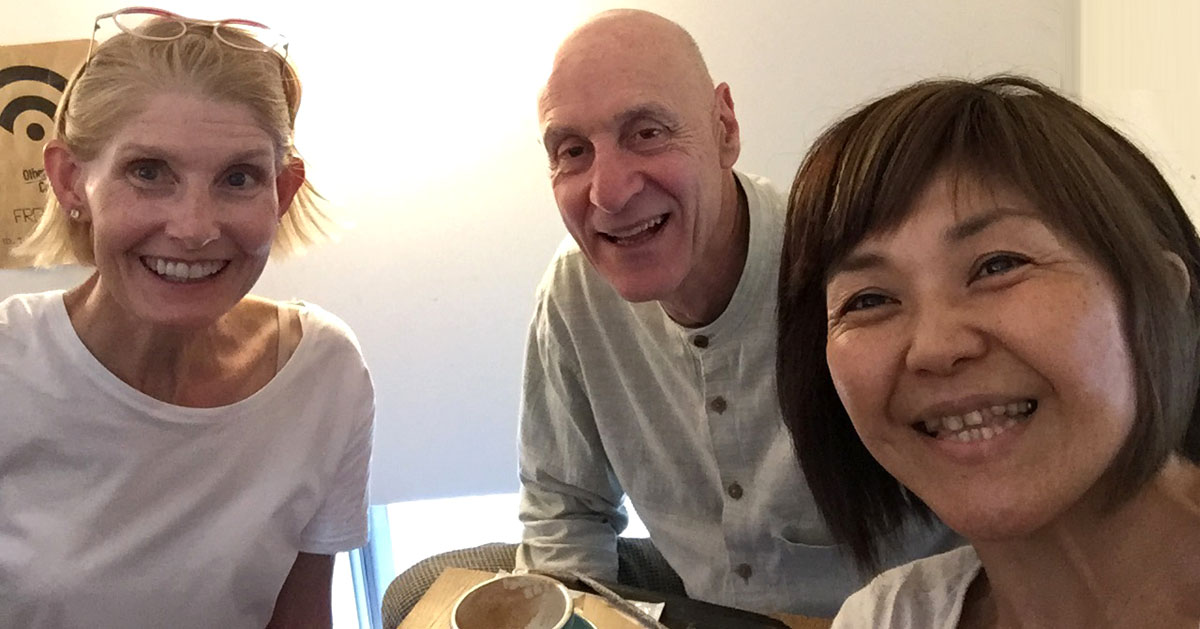 ---
One flicker of fire lights a candle. A single flame dancing in darkness illuminates the availability of a brighter path. Thank God for the Light-blessed mentors, the beacons of wisdom who point us inward to bliss.
At first glance, Japan is a role model for harmony and peaceful living. Most honor the code of civility. (Wise to smile rather than to stick an elbow into the face of a fellow traveler on the crowded subway.)
Underneath the superb customer service and stellar train systems, however, there can be inner suffering. Honne is what one honestly feels and may share at home or with friends. Tatemae is the mask donned in public. "If you understand honne and tatemae," says one Japanese friend, "you understand Japan."
Thanks to Kyoto based MSIA minister and spiritual samurai, Steve Beimel, a chance to discover greater joy and freedom inside has been ignited. Miracles are bursting forth like delicate Sakura cherry blossoms. Currently there are 6 MSIA ministers in the Kansai region.
Prompted by my visit, MSIA Reverend Kazuko Miyake kindly researched the best place to hold an impromptu Ministers' Meeting in the Shin-Osaka area. A tiny two-floor coffee shop serendipitously named The Other Side was the chosen spot.
Truthfully, I was a tad skeptical. A coffee shop? How were we going to chant Ani-Hu? Quietly it turns out, on the second floor with only two tables. Spirit made sure we had the space to ourselves. The rays of sunshine alighting on the wooden table looked like God's fingers blessing the gathering. Indeed the sharing was heavenly and heartfelt.
The meeting refueled my commitment to Living in God's Holy Thoughts. Reverends Steve and Kazuko-san reminded me that miracles happen when one keeps their own Light burning bright.