I would like to share that today, it has been a very special day, a day of first opportunities. During the morning I led for the first time the monthly Mendoza Ministers Meeting and now, I am for the first time in the role of a reporter. What is interesting is that writing these words involves a whole expansion; my comfort zone is not precisely met in the written word.
Deborah Martinez and Angel Harper offered me to do it and I simply accepted the challenge. Ladies, I am so grateful for your confidence. I took several opportunities to think about the best way to describe the days that the Traveler spent in Mendoza, in fact I mentioned to John that I had made the commitment to write this article. His suggestion was to write a very concise and funny report: "He came and he left… Baruch Bashan".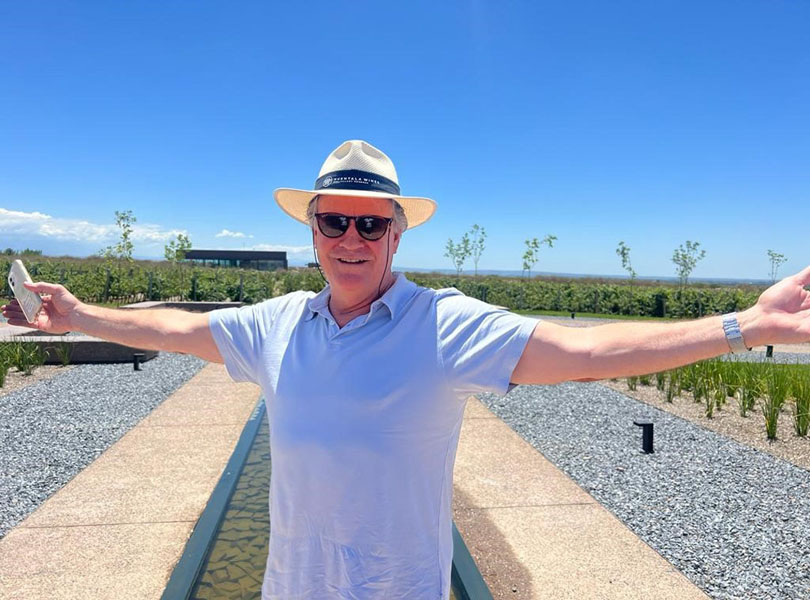 John Morton in Mendoza, Argentina.
A timeline is always like a good friend to organize things, although my intuition is saying that in this opportunity, a timeline is not fully enough, as the real challenge is to put into words things that belong to a world that does not use words. To describe John and Leigh's time in Mendoza would be like describing the cool breeze of a summer evening, the silence that says it all, the joy and grace of Spirit, or the ray of sunshine that blends with the clouds and traverses resolute the space between mountains.  Hopefully poetic language can slightly approach unique and uplifting experiences.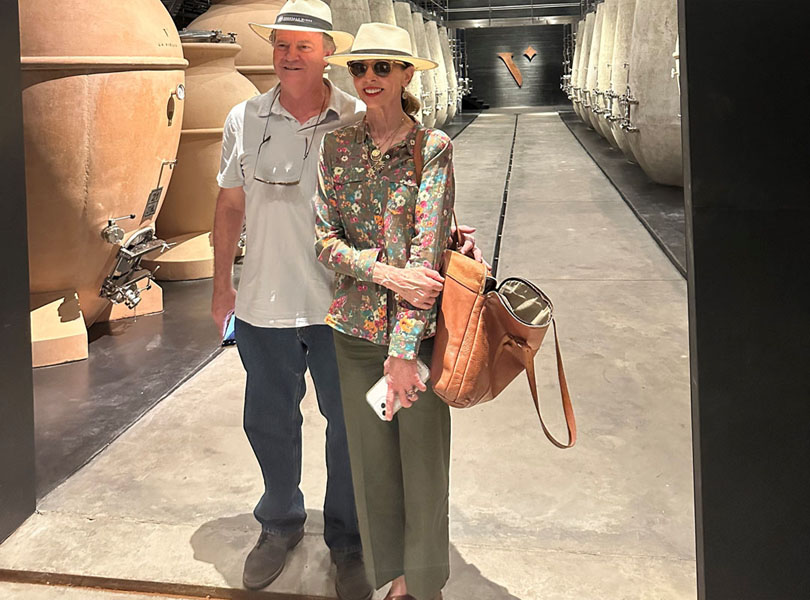 John Morton and Leigh Taylor-Young in Mendoza.
John and Leigh flew into Mendoza on Sunday, January 29th, on the day of the Worldwide Ministerial Meeting. This event shared by Mendoza and Los Angeles, without doubt meant a milestone, as it was an opportunity to introduce ourselves and to integrate the world in a direct way, with the Traveler in attendance.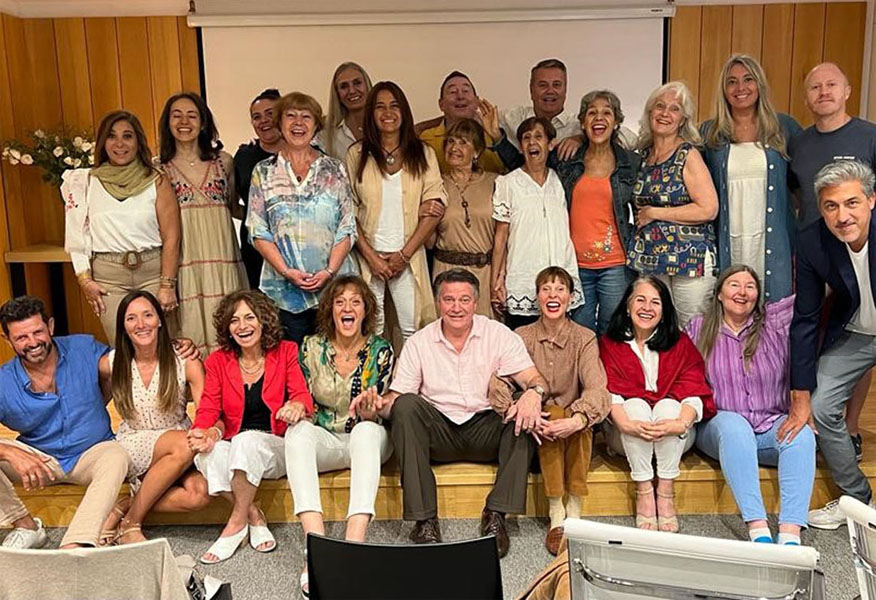 MSIA Ministers in Mendoza.
A flow of loving, including planetary energy, was present. And in those lines, we were honored by the presence of ministers from Australia and Los Angeles. That same Sunday night, the Mendoza Ministerial community organized a dinner to welcome John and Leigh, that we shared with joyful and grateful energy.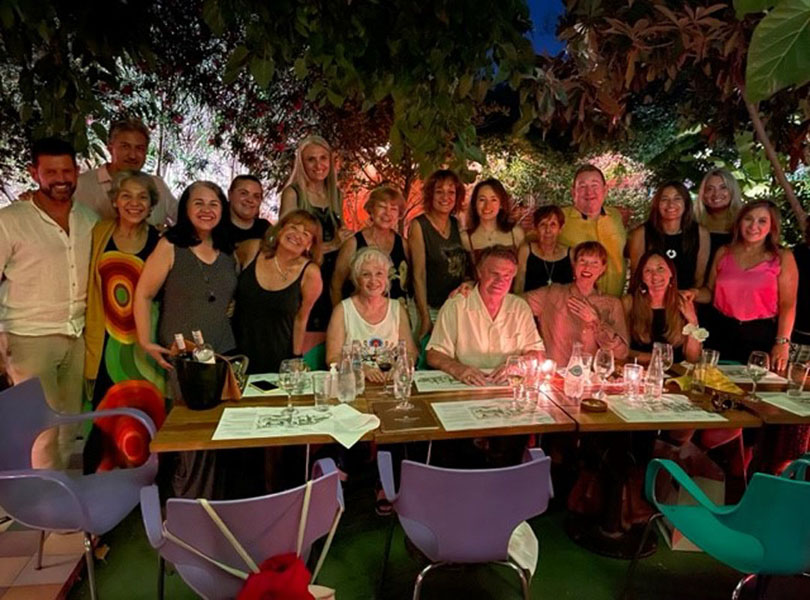 A Heavenly Birthday Celebration for Leigh Taylor-Young with the MSIA Mendoza Community.
The remaining days, until Friday February 3rd, were truly a shower of Light, a 'campus stellae' ('field of stars' in Latin). Our friend Eduardo Vera was with us at all times. God Bless him always, for making available the Light and love of the Traveler in this area. We shared with John and Leigh our beloved summer desert, the culture of work and co-creation, the oasis with green and abundant vineyards, the majestic views of The Andes, our wines and flavors, our works, our homes.
Our relationship with the Traveler resides in Spirit. The energy of the Traveler is always present in our hearts, in the Light, in the voice of our Inner Master, in the Divine Line of Authority; we are not used to the experience of the physical relationship with the Traveler.
Santiago de Compostela is Mendoza's guardian protector. Santiago The Elder was one of the closest amongst Jesus the Christ's apostles. Myth says that circa year 820 A.D. in Galicia, Spain a hermit saw a rainfall of stars falling on a forest and that those lights coming down from heaven were a sign pointing at the lost grave of the apostle. Compostela in Castillian Spanish language is a derivation of Campus Stellae in Latin (field of stars). As we know, nothing is random. I believe that the visit of the Traveler was a shower of stars, a shower of Light, a shower of Blessings, a fresh rain for this desert land and for the creation of what is coming.
I sense that John, in his words and his silence, left for us notes of a melody that is being written on a score that we are still not reading; perfect music, notes and rhythm in harmony with the music of the spheres, in the certainty that each of us will interpret those notes and chords at the right time.
Thank you John, thank you Leigh, we welcome you always, we simply love you with all our hearts.
Charly Gonzalez Olsina