On Sunday March 12, 2023, the Tehachapi Symphony Orchestra (TSO) — approximately 100 miles northeast of Los Angeles — performed David Stern's World Premiere tone poem San Gabriel Mountains. David was inspired to write this tone poem whilst standing on his balcony, looking at the San Gabriel Mountains.
David's piece opened the concert, which was followed by Beethoven's Emperor piano concerto and Haydn London Symphony. It was the second time David won this prestigious competition to write a piece of music for the TSO.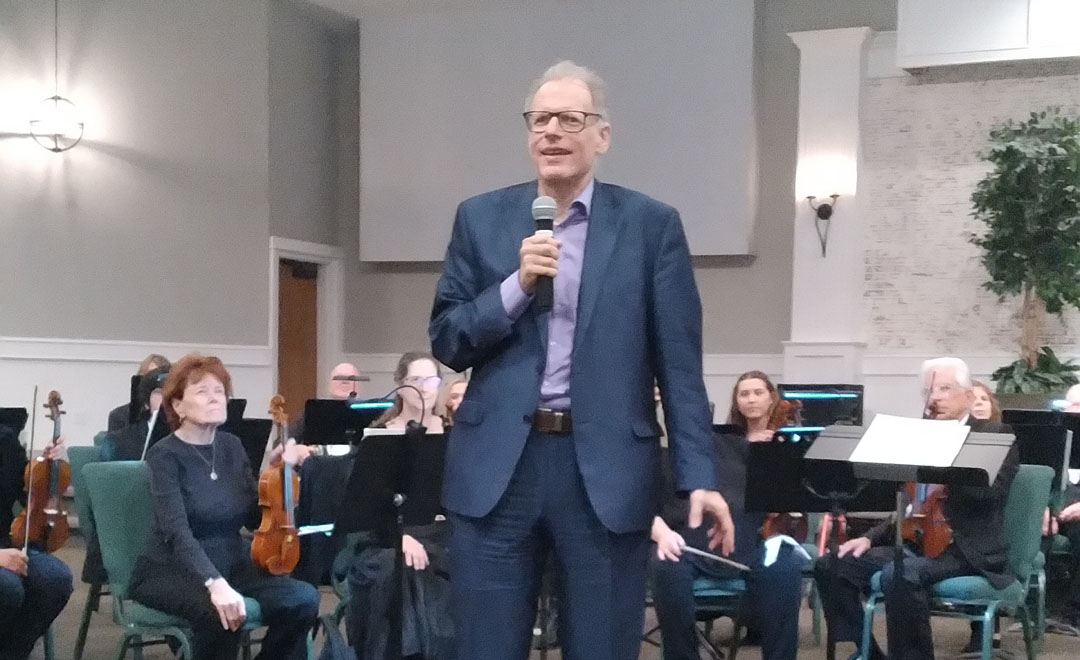 David explains his piece to the audience
After a standing ovation, during intermission and at the end of the concert, people lined up to thank David for this beautiful piece of music and to share their experience.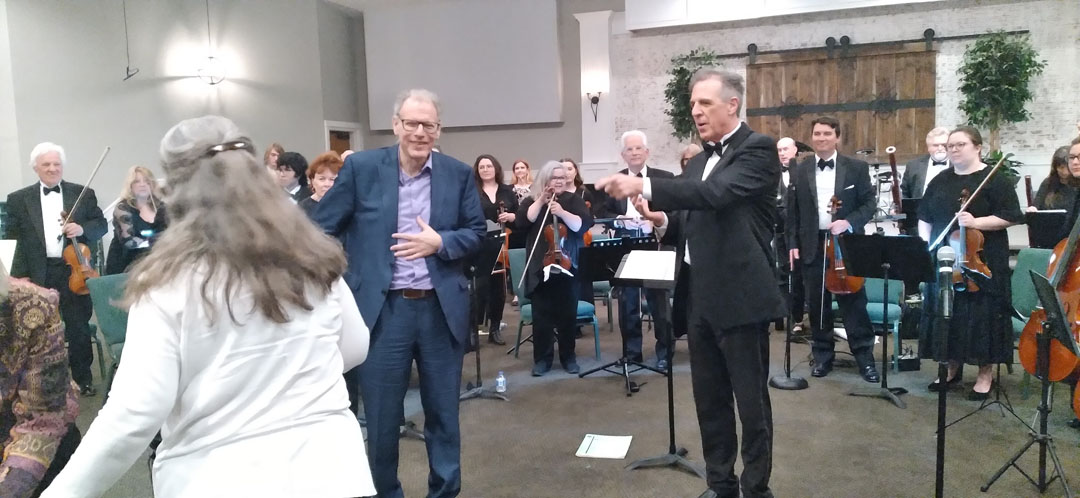 David receives a standing ovation
I heard folks experiencing: "the sun rise", "being right there on the mountain", "feeling the strings and horns sweep over the mountain", "feeling instantly transformed into the beauty of the mountain", "a sacred moment of peace and tranquility." Several people had tears in their eyes whilst sharing. Some were overcome with emotions remembering time on the mountain.
My experience during the piece was of holding hands with our MSIA family while John-Roger walked in front, leading us to the top of the mountain to liberation. Very sacred and powerful.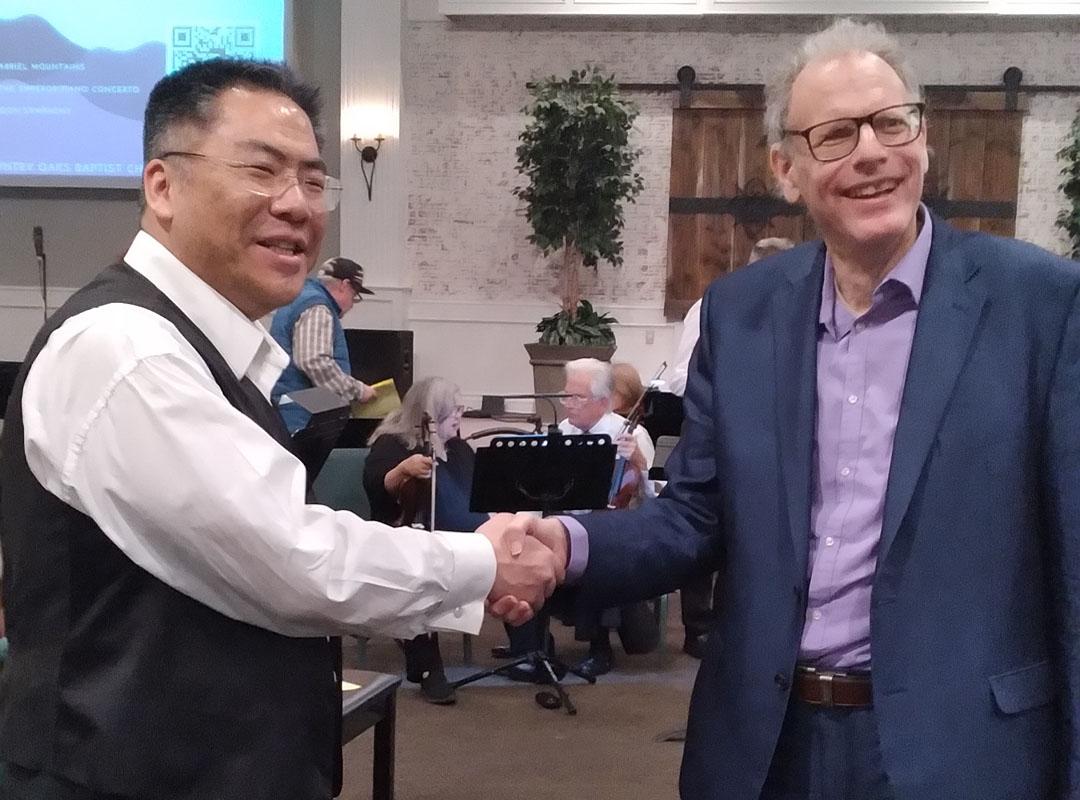 David Stern with guest pianist Rufus Choi, a well known artist who has performed at Disney concert hall and in New York City