The Traveler Tour 2023 to Israel is moving forward—PTS just sent our tour operator the list of participants for the trip. It may still be possible to participate if you are interested. Contact us right away if you are moved to join the journey to the Holy Land. At this point, the tour operator has to confirm additional tour participants on a case by case basis depending on the availability of hotels. Demand is off the charts for Israel next year, we have heard that all the hotels are booked for the fall 2023. There is one other way to participate on the tour. We will be doing a raffle for one space in the Traveler Tour 2023 (airfare is not included). The drawing will take place on Sunday, December 18, 2022 at the ministers meeting at Living in Grace. The raffle tickets are $25 for 1 ticket; 5 tickets for $100. Stay tuned for details coming out soon.
The work of the NOW Library and Archives continues at top speed in the audio archiving phase. Marina and her team uncovered quite a few recordings that have not been touched for 40 years. These Digital Audio Tapes (DATs) are now being converted to digital files, which means that we have a 'new' batch of amazing old J-R seminars coming your way. Make sure you catch the upcoming SAT for February 2023, where J-R speaks to very relevant topics of today's world. In addition, many older Spanish SAT seminars not heard since the cassette days are being digitized to be re-released.
We are getting closer to the next phase of cataloguing and adding metadata so that content will be even more easily searchable and accessible. The MSIA Library & Archives is looking to fill an important position with an enthusiastic and devoted team member. Please check out the job posting online here if you feel the call to be a part of this exciting venture.
Our developers are busy creating a new version of the MSIA app home page that we hope to release by the end of the year.  It will increase the app features and give the app a cleaner overall user experience.  We will keep you posted on the launch. When recently looking at how the MSIA app functions in iOS (iPhone) and Android, we realized there are some important aspects to share with our MSIA users. Every new release of the iOS and Android operating systems require our development team to make adjustments so the apps work with the latest versions.
In the past month, we had to do an internal update in order to utilize the latest Apple development tools for the MSIA app. The downside is that Apple device users prior to iOS version 12 will be able to use the MSIA app, but will no longer be able to update their app to its current version until they upgrade their iOS. The good news is that this impacts less than 4% of the MSIA app users. What does all of this mean? Unfortunately, we live in a world where our devices – smart phones, tablets, computers – eventually become slow, vulnerable, and, ultimately, obsolete if we don't replace or upgrade them.
The biggest problem with not updating to the latest iOS or Android software means that security updates won't be installed.  Missing out on new features is the other disadvantage. For example, even with minor updates like iOS 15.1, iOS 15.2, and so on, Apple not only fixes bugs and other issues but also releases new features. Security experts generally advise that everyone install their device software updates as soon as possible to protect all the personal information stored there.  An outdated piece of software might not always open files from newer program versions, or may not support new features or requirements introduced in other systems.
If you are not receiving the "Meanwhile Up at the Ranch" email newsletter with the latest updates from Windermere, we highly recommend you check it out. September's issue had a picture of the baby goats born at Windermere and news on the children's playground. You can subscribe here or login to your Student Dashboard on the MSIA site and go to the Manage Email Subscriptions section.
Enjoy these pictures of the new Quelin welcome gate at Windermere.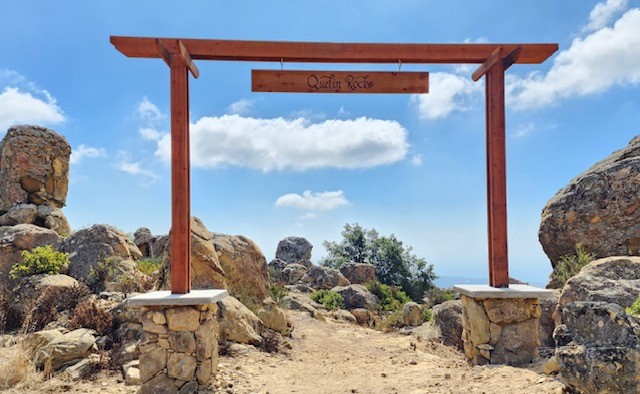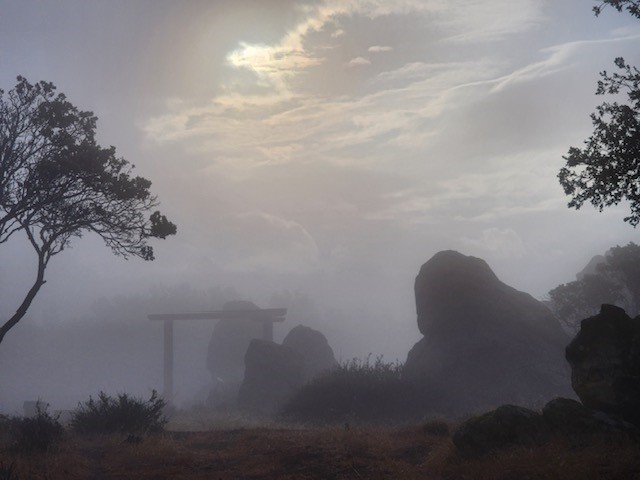 God Bless you and thank you for participating in MSIA and for all that you give in so many ways. We love and appreciate you.
The MSIA Presidency – Paul, Vincent, and Mark
MSIA Succession – David, Jeffrey, and Anna