---
If you're like me, relaxation often means distraction. My favorite "relaxation" techniques are phone games and Instagram. I can follow the rabbit hole until my phone runs out of batteries, only to come out the other side with a stiff neck and an endless reel of fail videos playing in my head.
Peace Awareness Trainings (or PATs) offer a different kind of relaxation. For starters, you'll be turning off your cell phone for the duration of the training. And PAT participants are asked to clear their schedules completely to keep distractions to a minimum.
Peace Awareness Training facilitators and participants come together to experience Peace. Through the PAT process, they let go of the blocks that they have placed between themselves and that experience. Instead of putting more stuff into your head, you get to clear it out.
If you're considering a Spiritual Retreat as part of your Summer plans; If you like camping and the soft sound of wind blowing through pines; If you want to dedicate seven days of your life to experiencing peace; Then pack your sleeping bag and your journal, I cannot recommend the PAT I more highly.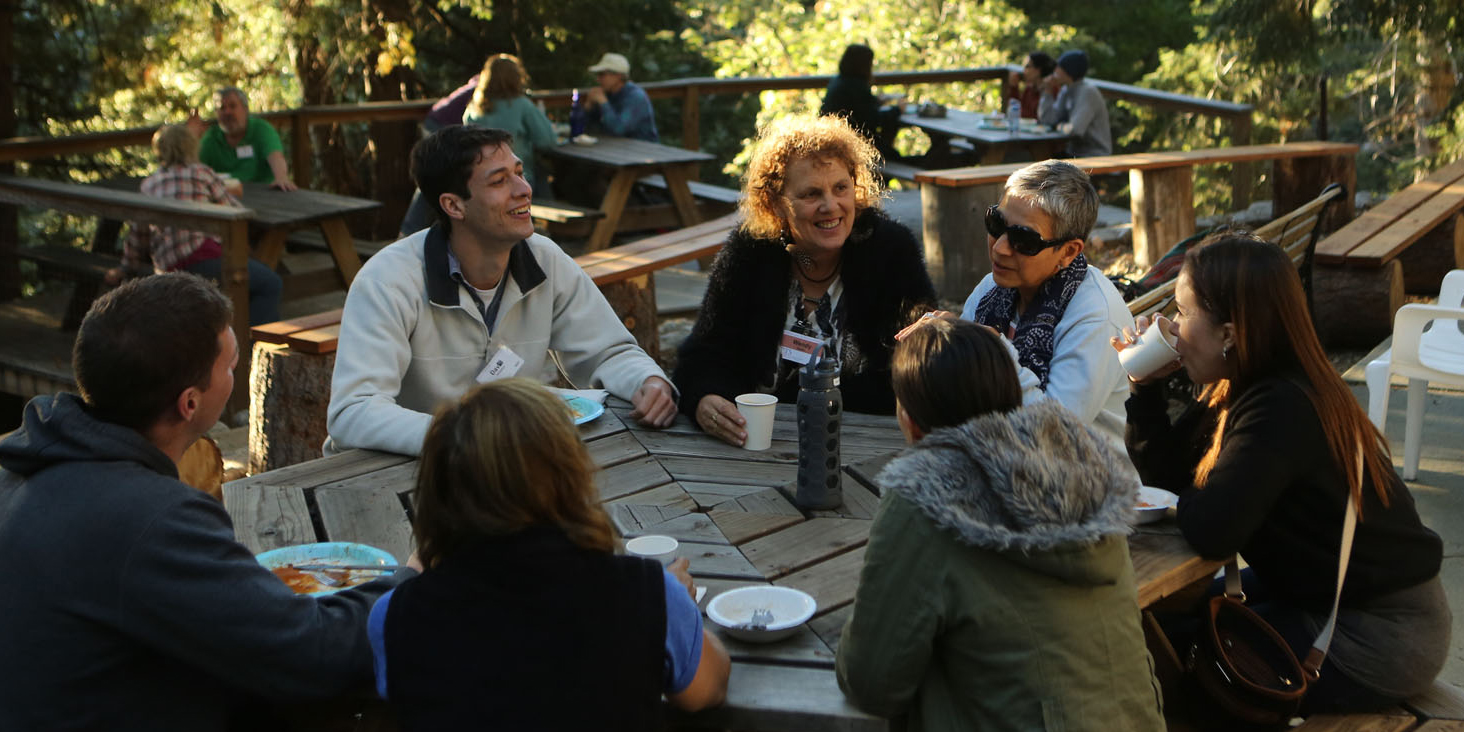 ---
PAT I by the Numbers
What would it be like to be free? To just be you?
Here's what your $650 gets you:
7 days of Peace Awareness Training at our Sanctuary in Lake Arrowhead, CA
No cell phones, no emails, no distractions.
Daily Guided Meditations and Spiritual Exercises
Nature Walks through the forest, up the mountain, and along the creek
Daily Peace Awareness process (A deep dive awareness technique designed to support you in letting go)
6 Nights of camping amongst the pines (let us know if you need to borrow some camping gear, we've got ya!)
Delicious Conscious and Healthy home-cooked meals each day (Yum!)
Outdoor showers (to bask in nature, with enclosures for privacy)
1 Year subscription to Soul Awareness Discourses (if you're a first-time subscriber – a $50 value)
1 Amazing opportunity to experience greater peace in your life
–
If you have any questions or would like to register for the PAT 1.
Contact Claudia Olguin via Phone: (323) 328-1947 or email: ClaudiaO@pts.org