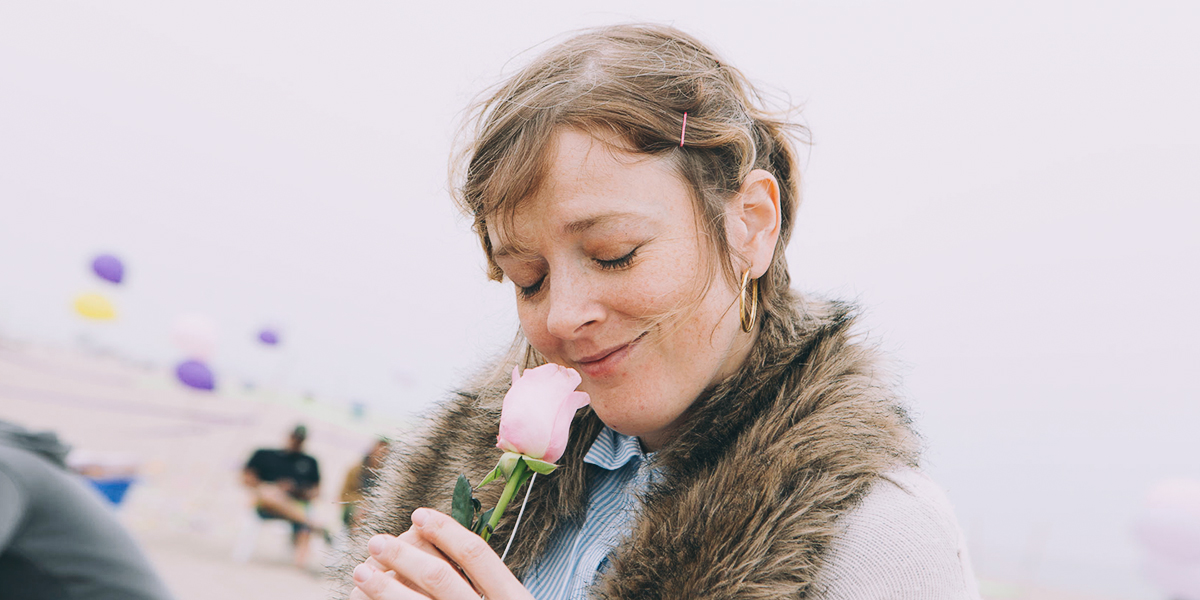 ---
As has become a tradition, Easter Sunday was the Los Angeles MSIA community's annual migration to the shores of the Pacific, a short distance south of the Santa Monica Pier. Most of us bundled up against the uncharacteristic morning chill, but as overcast skies began to clear, layers were removed.
Expertly emceed by the entertaining Nick Segal, the day was as grace-filled as always. In a surprising first, the crowd was delighted by not just one, but TWO adorable Easter bunnies! Be sure to watch the recording — coming soon — to find out the identity of our unexpected special guest.
Creativity abounded in many forms, starting at the floral table where many participants fashioned spring wreaths, bouquets, and hat embellishments. The multi-talented Liz Bagish shared her sweet poem "Godsent" before John Morton's brief, inspiring seminar about Easter. Then Matthew van Fossan, on guitar, and Leanna Sharp, on the cajón drum, performed their original song "Grace is at Hand" in glorious harmony.
Our regularly scheduled bunny hopped in to crack a few groan-worthy puns and lead the Easter egg hunt for the kids, while the rest of us descended upon the delicious buffet donated so generously by Urth Caffé, including sandwiches, mini-quiches, salad, scrumptious cupcakes, and of course, coffee. Anyone nearby was welcome to share in the abundance, and many locals gratefully did.
Another Easter in the books until next year!
David Sand's Photos
---
Watch the recording